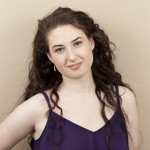 Rebecca Yanovskaya
Rebecca Yanovskaya is a freelance illustrator working in the fantasy, sci-fi and horror genres. She frequently illustrates mythological stories, natural forces, and aesthetically strong characters. Rebecca's influences include decorative arts, neoclassical and Pre-Raphaelite arts, and theatrical costuming.
Rebecca is a graduate of the Illustration program at Sheridan College. She lives and works in Toronto, Canada.
SEE TODAY'S ORIGINAL
Every Day Original has hosted the work of over 100 artists,
Hand-picked from industry favorites to new faces.
Scroll down to see our regular roster, pinch hitters, and past favorites.