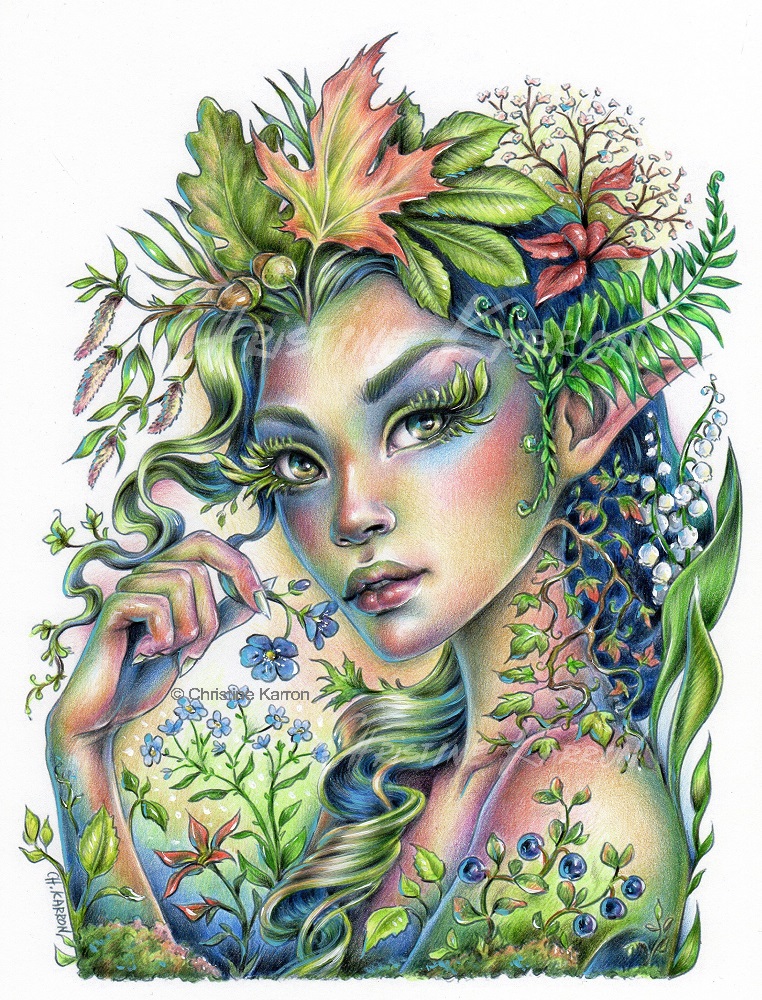 Christine Karron
Website | More EDOs
Christine Karron is a Canadian artist and illustrator. Working as a freelance artist for over 20 years, her artwork has been sold worldwide and includes several children's books and coloring books, as well as oracle card sets.
Christine loves to create fantasy illustrations and characters with a whimsical and narrative touch primarily using watercolor and colored pencils on paper. Her work is influenced by precious memories from her childhood when picking flowers and berries in forests so deep like in fairy tales.
Christine lives with her husband, their three kids and a dog in Central Alberta.