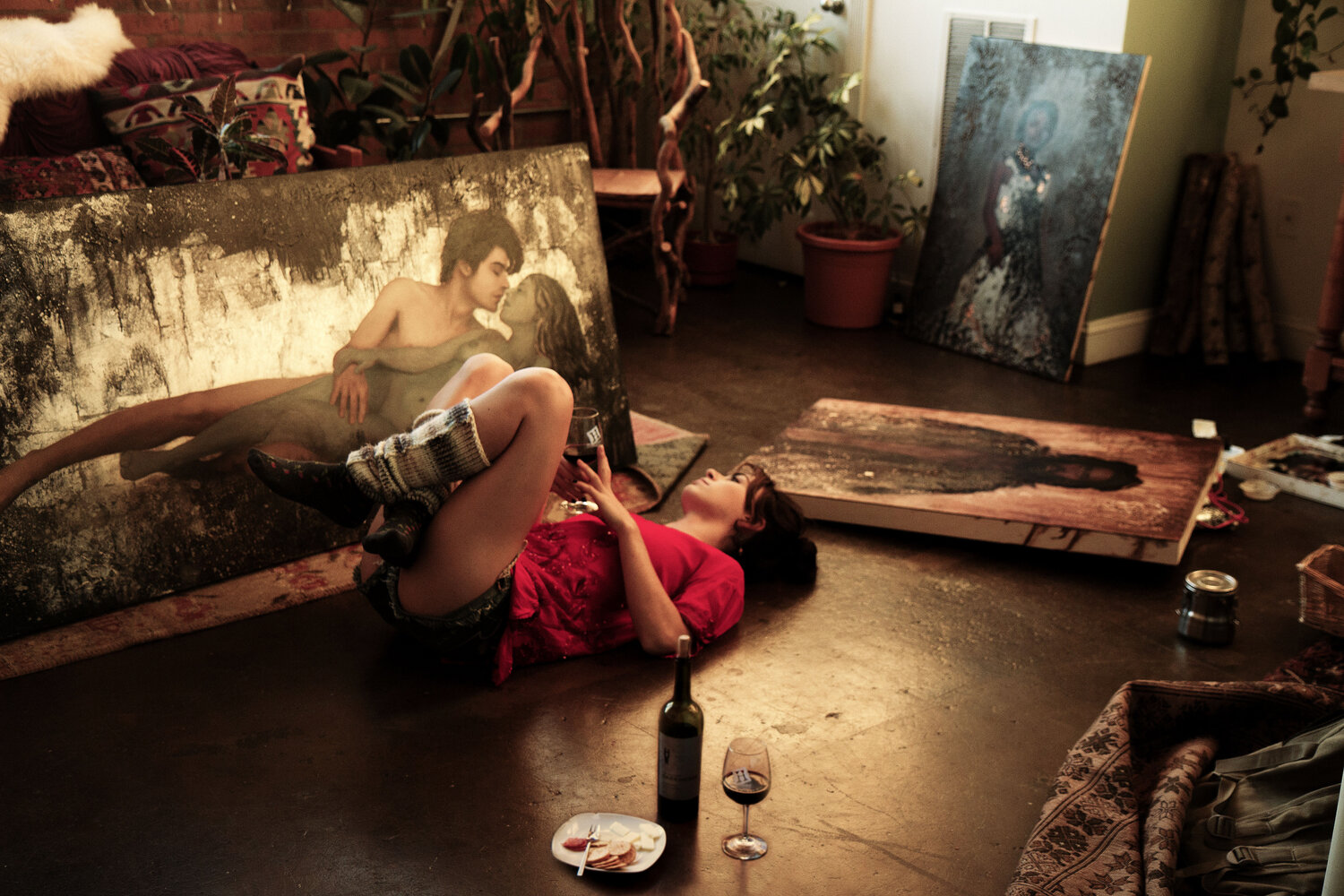 Genevieve May
Website | More EDOs
Raised in a renovated tobacco barn in a rural town outside of Northampton, Massachusetts, Genevieve May was born the daughter of accomplished artists and authors, Dennis Nolan and Lauren Mills. Genevieve remembers many formative trips to museums, art classes, and gallery openings, but did not fully appreciate and embrace her art enriched background until she was in her early twenties.          

As a child she studied classical drawing and painting with her parents and later studied at Lyme Academy with classical painter Hollis Dunlap. In addition, she studied watercolor and fresco painting with Jeremiah Patterson and Fred Wessel in both France and Italy, and at the age of 14, studied egg tempera under Wessel at the Hartford Art School. In 2014, Genevieve attended the Bay Area Atelier studying under Graydon Parrish, Dan Thompson, Steven Early, and Michael Grimaldi. Art classes ranged from color theory to studying cadavers at Stanford labs in CA. In 2015, Genevieve graduated from the Hartford Art School at the University of Hartford having studied with her father, as well as Doug Andersen, and Bill Thomson, and then moved to NYC to work as a painter for Jeff Koons. During this time, she studied privately under renowned artist, Brad Kunkle, whom she considers to be her mentor. At the age of 27 she had her first solo show "Painting Strangers" which focused on portraits of the local community of Hartford, CT. In the following years five of Genevieve's works were published in the 2017, 2018, and 2019 Artist Renewal Catalog (ARC).

Genevieve's technique displays a wide range of styles. She enjoys combining abstract atmospheric scenes with realistic portraiture. She considers herself an allegorical painter, striving to paint matters of political, social, and environmental concerns in her work, while aiming to achieve a dream-like hypnosis over her viewers.

The consistent utilization of snake skin can be seen throughout Genevieve's work. She is the mother of two boa constrictors and one carpet python, from which she continually draws inspiration, both visually and metaphorically. As well as being a painter, she is also a professional belly dancer, performing with her three snakes. Her love for these reptiles, along with Middle Eastern belly dance can be seen laced throughout her paintings. Genevieve's goal as a painter is to evoke emotions often shielded and cast aside, while simultaneously telling the stories of those who need to be heard.