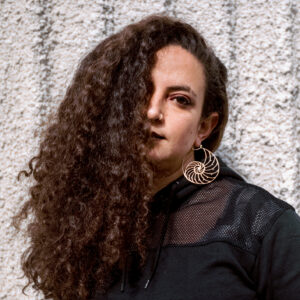 Pepper Raccoon
Website | More EDOs
patreon.com/pepper_raccoon

Pepper Raccoon is a digital and ink illustrator based in Wellington, New Zealand. She creates original artwork, as well as merch and commission designs for commercial and private clients. Drawing inspiration from the occult, the strength and graphic power of neotraditional tattoo, and the ebbs and flows of natural energies, Raccoon speaks in a language that describes a world beyond our own.

Favoured mediums include isograph pens, ink, watercolour, and digital. Subject matter extends across the botanical and animal kingdom into the esoteric and occult, with an eye towards balancing the volatility of our changing world with the stillness and magic of the cosmos beyond.