WANT TO BUY EARLY?
Unlock 30 minutes early on our mailing list
Medusa
by Scott Fischer
While adventuring with my core D&D group the other day our party ran into one of these bewitching creatures. I have been obsessed ever since. We found her locked in a dungeon, a prisoner. But she said that where she comes from she was worshiped like a god. We freed her. Too bad she attacked and turned my buddy to stone after we let her go. It was a fleeting and memorable experience. So I had to immortalize her.
It is the least I could do after removing her head.
This painting is FW Acrylic ink on Aluminum. The Aluminum has bees left exposed in key areas, like her eyes, and the eyes of the snakes. So when you walk around it the eyes will flash at you as they reflect light. THen the piece is sealed in varnish. It measures 4X6. It comes in the vintage frame shown. Careful she doesn't turn you to stone.
See video of the creation of this piece at my Instagram.Scott M Fischer
$495 $495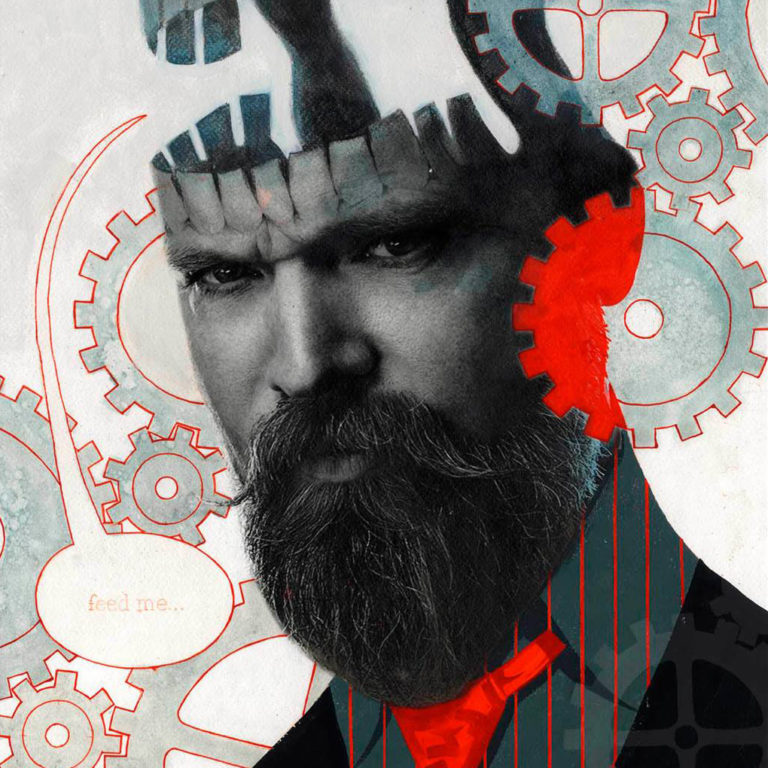 Scott Fischer
Scott Fischer is a multi-talented multi-media artist. He paints on dreams with thin layers of magic that you can see through to the future.