WANT TO BUY EARLY?
Unlock 30 minutes early on our mailing list
Giraffatitan
by Owen Weber
Giraffatitan was a very tall sauropod who lived in the Late Jurassic period in today's Tanzania.  Giraffatitan is a braciosauridae with nostrils on the possibly closer to the snout than previously thought, shorter hind legs than front legs, and a fairly short tail compared with the rest of its body.  It was about 74 ft. long and stood about 40 ft. tall.  There are theories that it had a trunk at the top of its head, but that is yet to be proven.  It was very tall to reach the highest of branches and leaves, it is estimated that in order to maintain its size, the Giraffatitan would have to have eaten about 400 lbs. a day!
This painting was influenced by the Hudson River School painter, Thomas Cole.  I love his quick plein air paintings, and his colors were what inspired this piece.
Product Height: 6.5"
Product Width: 9"
Product Surface / Material: Oil on Paper on Masonite

$450 $450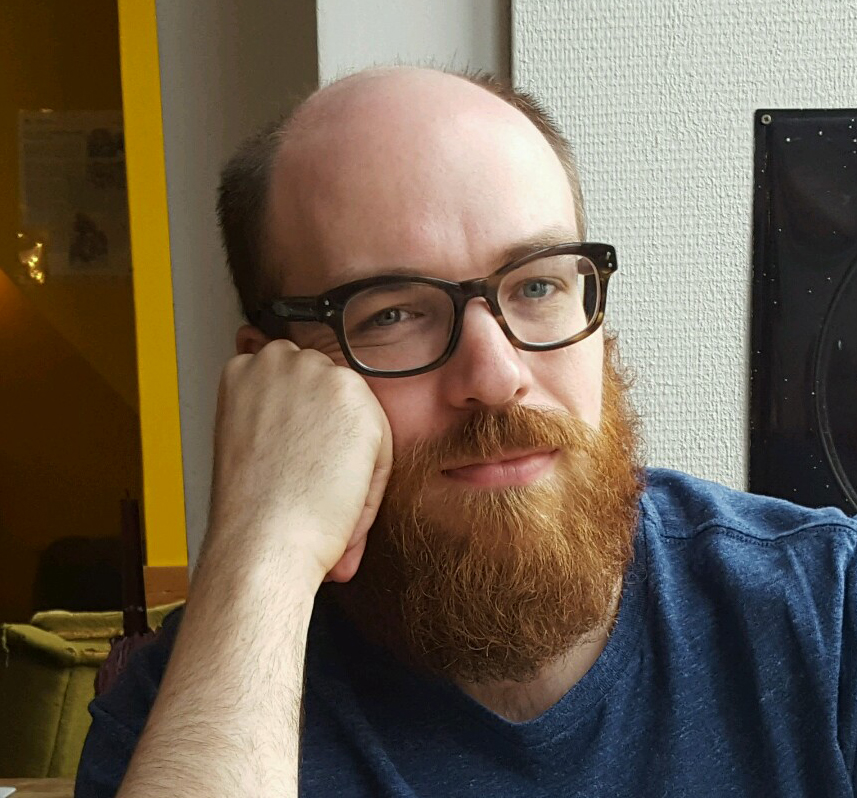 Owen Weber
Owen William Weber is a working illustrator, living in Astoria, NY. He attended Hartford Art School, graduating with a BFA in Illustration and a minor in Art History. Much of his commissioned work is based in the Fantasy genre. His personal work has evolved into mostly paintings of dinosaurs and other prehistoric creatures. His work is primarily painted traditionally using oils on masonite.

Recently, Owen's work has been included in such annuals as Spectrum 23 and 26, The Society of Illustrators 54, Illustration West 44 and 52, Infected By Art vol. 2-8, and the Art Renewal Center's 2013/2014 and 2014/2015 Annual Salons. He lives with his wife, Sarah, their daughter, Dagmar, their son, Einar, and their black cat, Mim.
Other ways to support my work
Instagram: @owweber
Etsy: https://www.etsy.com/shop/OwenWilliamWeberArt