WANT TO BUY EARLY?
Our collectors get 30 minutes to buy before anyone else.
LIGHT
by Rebecca Yanovskaya
4×4 23k Gold Leaf, Ballpoint Pen, Acrylic, on Panel
Product Height 12": 4"
Product Width 16": 4"

$325 $325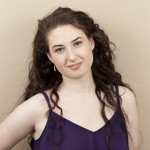 Rebecca Yanovskaya
Rebecca Yanovskaya is a freelance illustrator working in the fantasy, sci-fi and horror genres. She frequently illustrates mythological stories, natural forces, and aesthetically strong characters. Rebecca's influences include decorative arts, neoclassical and Pre-Raphaelite arts, and theatrical costuming.
Rebecca is a graduate of the Illustration program at Sheridan College. She lives and works in Toronto, Canada.



EXTENDED GALLERY
Beyond the every day, these are pieces a little bit more than our daily offering.