WANT TO BUY EARLY?
Unlock 30 minutes early on our mailing list
Who Am I?
by Valerie Savarie
This piece is created from a copy of Through the Looking-Glass, and What Alice Found There, published in the 1920's.
When up is down and day is night, one starts to wonder "Who am I?"
When one falls asleep and wakes up with wings, one may ask "Who Am I?"
When dreams become more life like than the tangled hours of wakefulness, one may ponder "Who Am I?"
When one looks into a mirror and sees another face in the reflection, one must surely ask "Who Am I?"
Altered book, acryla gouache, watercolor, acrylic, watercolor paper, vintage doily, vintage wall paper, vintage frame
10″w x 8″h x .75″d, framed: 13″w x 10.875″h x 1″d
$340 $340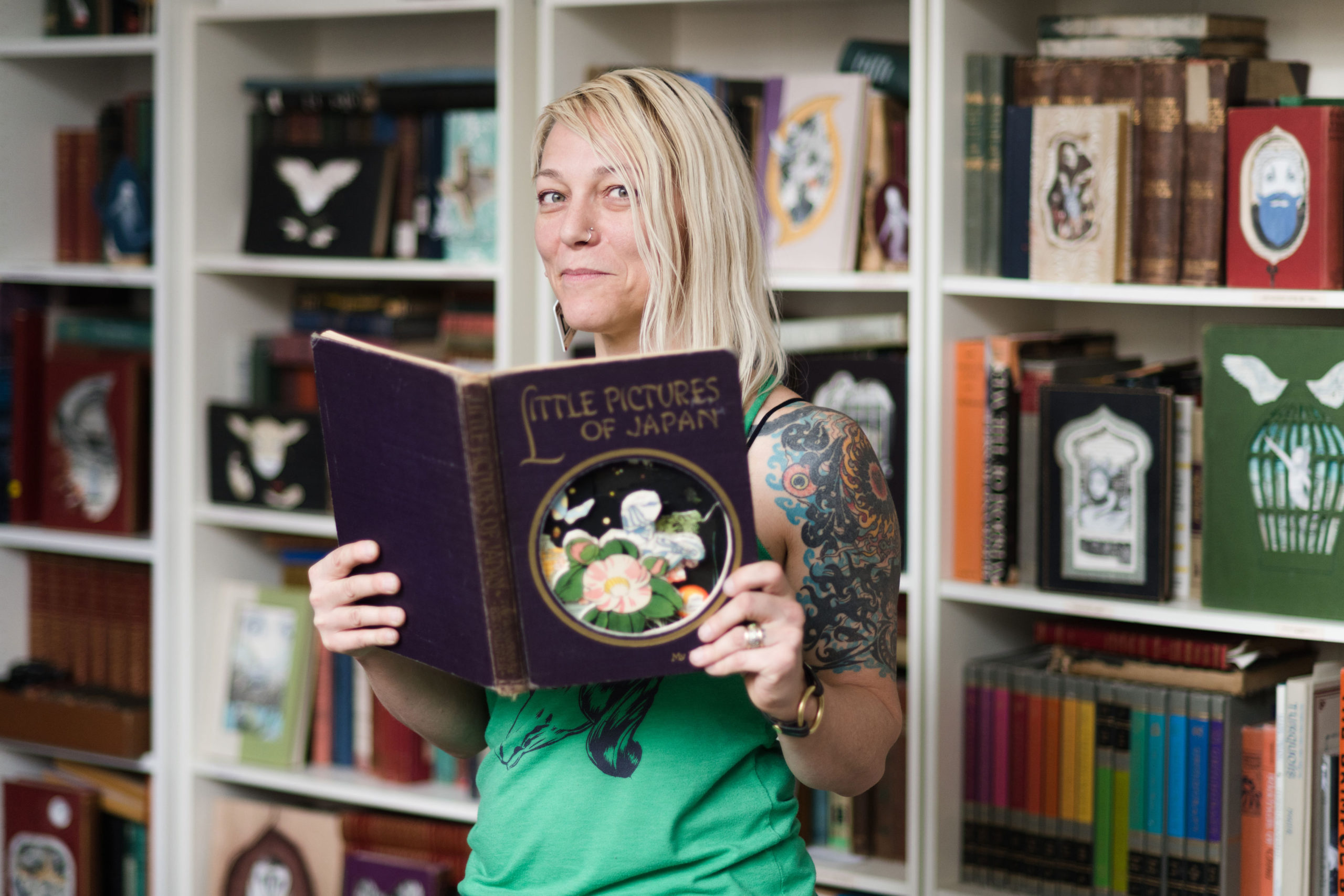 Valerie Savarie
Valerie Savarie, known for her altered book sculptures, is a mixed media artist living in Denver Colorado. She uses vintage books as the centerpiece of her artistic creations, reinventing them into unique pieces through cutting, carving, stitching and character illustrations, while also retelling the stories inside.