WANT TO BUY EARLY?
Unlock 30 minutes early on our mailing list
Where are your thoughts?
by Suzanne Kobela
Sometimes we can be 100% certain of some sort of feeling, a plan or a goal.
Then a little breeze can turn it all upside down and leave us confused,whether we had the right thoughts or
were simply looking for an escape.
—
This piece is dedicated to all fellow overthinkers out in the world. Whenever something uncertain strikes, we tend to grab the mental pro-con list and just think out hundreds of solutions and outcomes. Doesn't matter if anything had happened at that point or not. Some of us think,go and overcome. But sometimes we can have the wrong solution for certain problems, and we may seek a way out of a hard situation instead of solving it from the inside.
One day we shall learn to just stop for a moment, sit down and let our mind flow with it all.
Painting is made on stretched canvas, size 25 x 30 cm / 10 x 12 inch.
Painted in acrylics. Actual painting comes with a glossy varnish.
Product Height: 10 inches
Product Width: 12 inches
Product Surface / Material: canvas

$300 $300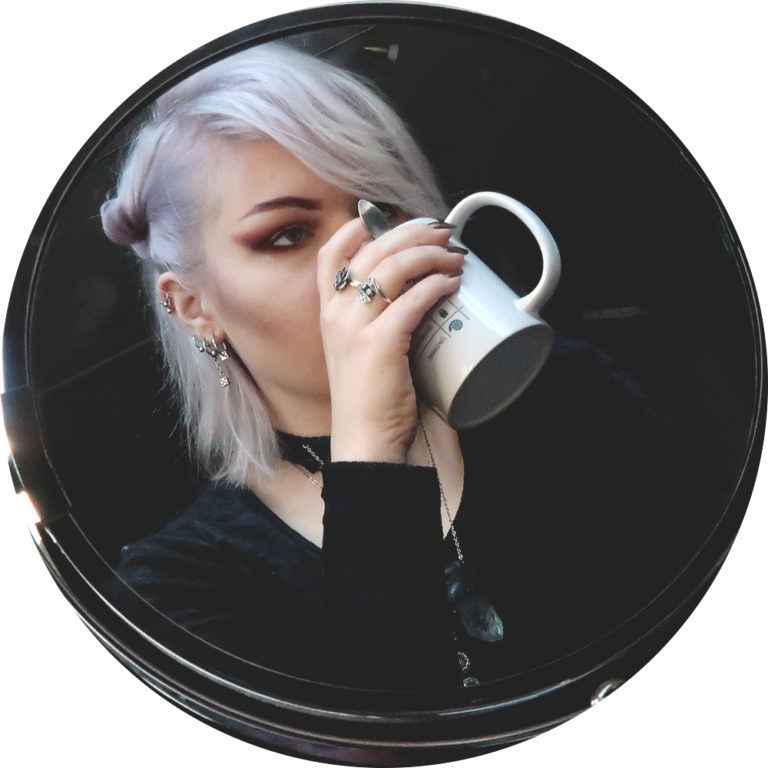 Suzanne Kobela
Suzanne is a surreal artist based in Budapest, Hungary. Specializing in gouache, acrylics and mixed media, their artworks often illustrate grotesque, fantasy characters based on nature and natural elements.
The "creepy-cute" designs of the characters stand for the imagination of the inner-child that accompanies us through our whole life however, their macabre state is not something to be sorry for. It shows the complexity of a person from a psychological point of view. This concept also points to the expression "Face your subconscious", which often appears in descriptions of their artworks.