WANT TO BUY EARLY?
Unlock 30 minutes early on our mailing list
Waking
by Kristina Carroll
"Waking"
by Kristina Carroll

$200
Original Watercolor on Strathmore Imperial  cold press watercolor  paper
9″ x 12″
Custom V-Groove decorated Mat is 14 3/4″ x 11 3/4″
Done for the 2016 Month of Love challenge, "Fantasy".
"Many little girls grow up with stories of sleeping princesses being woken by 'True Love's Kiss' as one of our first introductions to romantic love. As an adult, I find some questionable undertones with that theme… (especially when you look at the original source material and discover it's not just a kiss that wakes the sleeping beauty…) I decided to replace the prince with a swallow- symbolizing freedom and a return home after a voyage."
$200 $200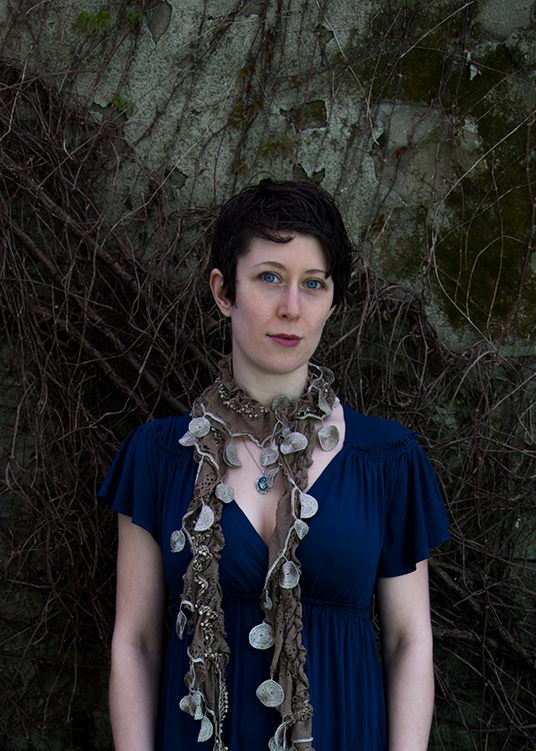 Kristina Carroll
Kristina Carroll is an illustrator and fine artist specializing in magical realism with a figurative focus. She is heavily influenced by the Symbolist movement and all manner of imaginative storytelling, both old and new. Kristina is especially drawn to mythology, archetypes, metamorphosis and how those themes can be translated into modern narratives.
Kristina graduated from the School of Visual Arts in NYC and she has been recognized nationally for her work both in illustration and fine art. Some achievements include a Bronze medal from the Society of Illustrators L.A., inclusion in the Spectrum Fantastic Art annuals and as a finalist in the Art Renewal Center Salon. Clients include Wizards of the Coast, IDW and Realms of Fantasy. Her work has been exhibited in Museums and Galleries across the country.