WANT TO BUY EARLY?
Unlock 30 minutes early on our mailing list
The Offering
by Erica Lyn Schmidt
This piece was created in February 2018 for the Month of Love 'White' prompt.
I approached the 'White' theme from three directions: first was the color choice of white for the hummingbirds and the flower being presented. Second, white symbolizes purity with the innocence and bashfulness of the couple. Finally I played around with the effect of being very heavy-handed with white in the color mixing process, which resulted in a ghostly pastel palette that limited the saturation of the colors.
This painting is on a 6″x8″ oval cradled panel. The sides are finished: it comes wired and ready to hang.
$300 $300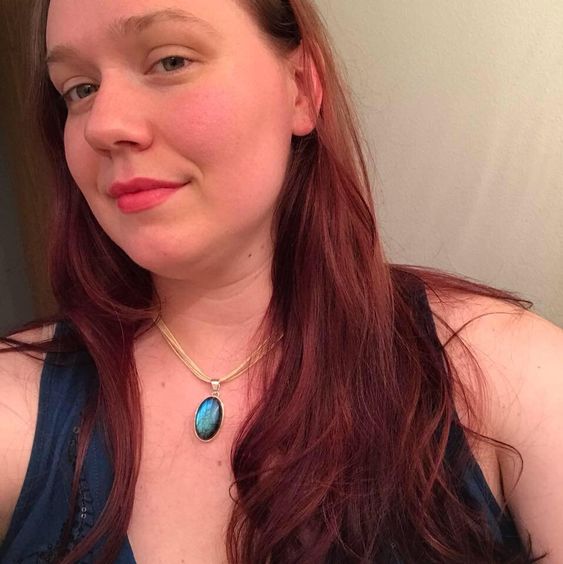 Erica Lyn Schmidt
Erica Lyn Schmidt is a painter and sculptor who works in the traditional mediums of acrylic/oil painting and polymer clay. She loves exploring the charm and whimsy of animal characters who delight in their own little worlds, aiming to bring that joy to her audience.

She has a background in scientific illustration which transitioned nicely into the genre of imaginative realism. Her new passion is blending 2D and 3D with her sculptural art. Her work can be found in fine art galleries, children's books, museums and private collections.

Website: www.ericalynschmidt.com