WANT TO BUY EARLY?
Unlock the Add To Cart button
30 minutes early
Teki
by Vanessa Lemen
Teki is a sentient soldier who has seen success through perseverance, strength, and solidarity.
oil and collage on panel
painting is 5×7″, with frame is approx. 11.5 x 13.5″
I am currently in the middle of travels between two exhibitions. It has been an amazing couple of weeks, not to mention the months leading up to the current moment. I showed this painting at IX last week, and decided to set it aside to save for my EDO post this month. This little painting is the product of the journey and soldiering on through these last few months. As I post this, I am gearing up for the opening for the ARC Select: Contemporary Figures exhibition at Rehs Contemporary Gallery the day after this painting posts. If you are in the NY area, stop by the opening reception on October 28th, from 2-8pm. 5 E. 57th Street, New York, NY – for more info, visit rehscgi.com
$500 $500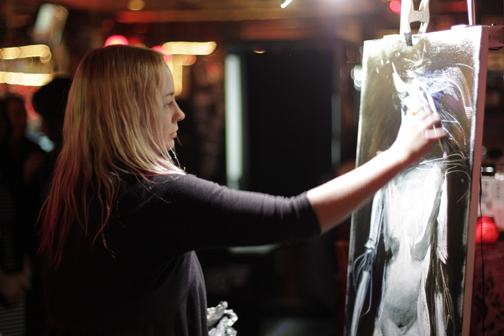 Vanessa Lemen
scratching the surface with mostly pointy and/or fluffy objects and other things that make marks
EXTENDED GALLERY
Beyond the every day, these are pieces a little bit more than our daily offering.