WANT TO BUY EARLY?
Unlock 30 minutes early on our mailing list
Study for "Present"
by Bud Cook
Color study for a larger painting entitled "Present". I enjoy some fun wordplay when coming up with titles for my pieces, words can sometimes provide deeper meaning to the piece. In the case of "Present", I found that the dictionary definition of the word, whether used as an adjective or verb, gives the title a double-meaning.
Both definitions seem to fit, and to describe a different aspect of the Geisha and her role in society.
Present:
adjective – in attendance, here, (close/near) at hand, available.
verb – to bring, offer, or give, often in a formal or ceremonious way.
12″ x 24″
Acrylic on Masonite
$450 $450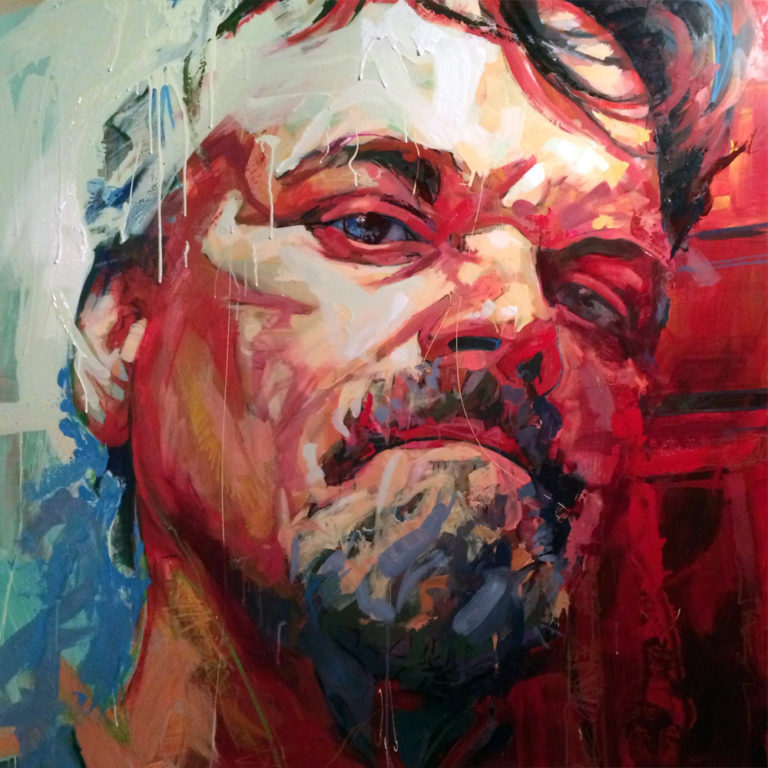 Bud Cook
Bud Cook is a painter whose strong command of the human figure is at the root of his illustrative and fine art work. His keen study of life yields a cleverly abstracted and stylized realism. This has led him to work for companies such as Wizards of the Coast, Dark Horse Comics, Scientific American and Johns Hopkins Health Review. Bud shows his personal work in galleries across the country and is an adjunct instructor at Quinebaug Valley Community College where he has been teaching in the Art Department since 2014.