Neci
by Vanessa Lemen
Neci, oil on primed paper, 4×4" (5.5 x 5.5″ framed)
As this painting posts on the morning that hurricane Laura has made landfall, I would like to donate half of my share of the sale of this painting to relief efforts for the hurricane. The other half of my share of the sale I will donate to the firefighting efforts here in California.
The ram spirit guide inspires us to step outside our comfort zone and grab life by the horns without fearing failure. It is a symbol of change and new beginnings, presenting itself to signal big changes on the horizon. Ram horns have strong symbolic meaning, representing our mental faculties, a reminder to put energy into our own mental evolution, to continue to exercise our intellect so that it does not wither away, to constantly fuel our imagination and curiosity. As the ram's horns grow stronger over time, this totem stands as a reminder to do the same, overall representing determination, courage, strength, and perseverance during a time of renewal.
Stay safe out there, and stay strong.
$400 $400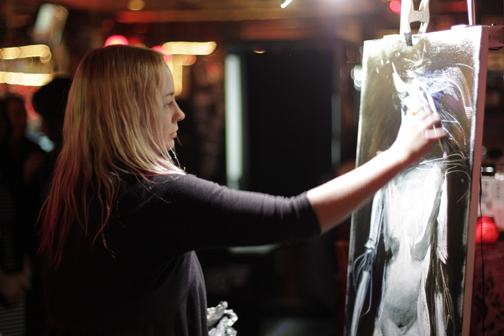 Vanessa Lemen
scratching the surface with mostly pointy and/or fluffy objects and other things that make marks