WANT TO BUY EARLY?
Unlock 30 minutes early on our mailing list
Chrysanthemum Amur
by Shawn E. Russell
graphite pencil
5 x 7 inches
Featuring an Amur Leopard and a Chrysanthemum blossom.
Following along the themes of much of Shawn's work, this piece pairs an apex predator, the critically endangered Amur Leopard with the petals of a docile Chrysanthemum flower.
Chrysanthemum Amur explores the strategies in which different organisms and creatures sustain themselves and reproduce. The Amur Leopard is a skilled hunter and predator, feeding itself by preying upon other animals, which uses ambush, and camouflage as a primary tool to hunt effectively. Its prey often nourish themselves by consuming plants, which are consequently fertilized by the leavings of predator and prey alike.
Plants are more or less self sustaining via photosynthesis of sunlight and nutrient absorption through their roots from soil. Their reproductive strategy however is fascinating as it creates beautiful flowers filled with sugary nectar as a lure to enlist other organisms to cross pollinate their genetic material by interacting with it.
This piece represents Shawn's exploration of the symbiosis prevalent across every biome, habitat and food chain. Humans being effectively manipulated and susceptible to the plants strategy, we breed and handle flowers often. Pollinating them as they intend, and yet also repurposing that strategy for our own uses. Conversely our attraction to the Amur Leopard's striking spotted coat, intended to camouflage, has caught our attention in a similarly unintentional manner.
$400 $400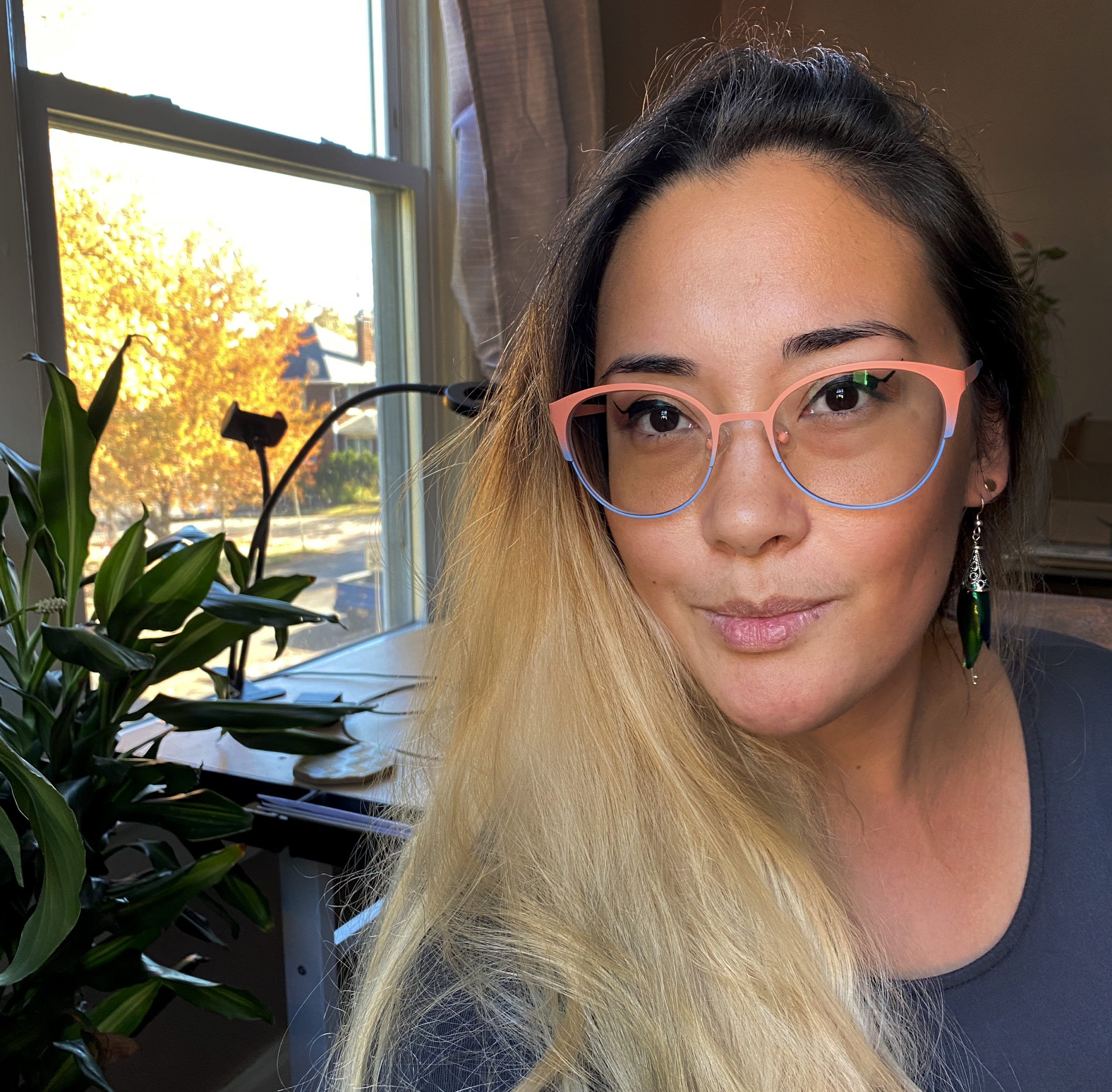 Shawn E. Russell
Shawn is an award winning Wildlife and Fantasy artist specializing in creating highly detailed naturalistic depictions of animals and people with a supernatural twist. She crafts images using graphite, ink, and ballpoint pen. Her work is inspired by her children, nature, film, the art community and scuba diving.