WANT TO BUY EARLY?
Unlock 30 minutes early on our mailing list
Ashia
by Ron Lemen
Spring is quickly coming, one of my favorite times of the year, those first few weeks.  The air smells fresh and alive with new growth.  The ground is shaggy and green, flowers speckle it with chromatic patches, soft to the eyes and brilliant like jewels.  It is the birth of a new, and hope is in the air.
When I think of springtime, the first memories I get are from when I was young and living in northern California.  The mornings were chilly, the days were perfect, the nights were brisk, and the green was deep and filled with every type of flower I could be allergic to and then some.  However puffy my eyes got, that didn't stop me from running around in the fields and creeks surrounding our neighborhood, free as the wind.  I felt safe with nature.
I remember all the colors, like a living kaleidoscope all around.   Those colors haunt me to this day, I can't get enough of those springtime greens.  They are certainly a safety net I feel comfortable falling back into when life seems a little unsettling or heavy on the psyche.
This canvas is a portrait of hope, from its title to the flowers blooming above, reaching for the sun.  Ashia, Hope, watches over the flowers, daffodils, as they take hold and open wide for the first time.  Hopeful that with spring there will also come much needed change to help us all, a rebirth of sorts.
The colors on this board are so rich the camera can't capture them all at once without one of the colors suffering just a little.  Ashia is painted on Canson Board, 12 x 16″ and can be cut down to a strip surrounding the painting if so desired.  It is painted with watercolor and acrylic in a watercolor like style.
$450 $450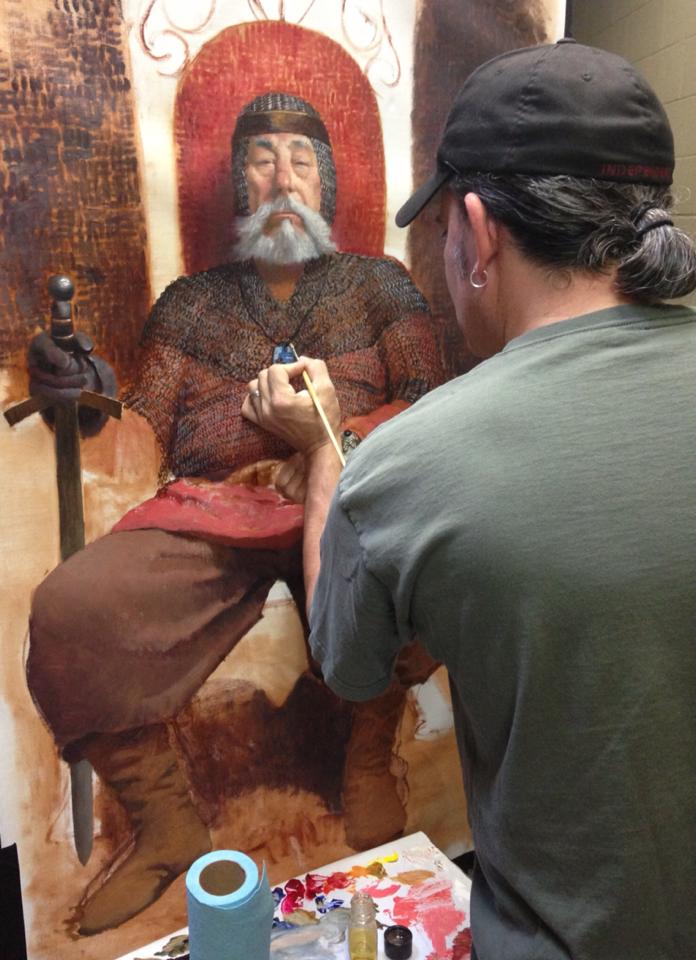 Ron Lemen
I am an instructor, illustrator, concept artist, painter, juggler and read books a lot. I live in Southern California.