WANT TO BUY EARLY?
Unlock 30 minutes early on our mailing list
You Wouldn't Get It
by Ron Lemen
10″ x 10″ Oil on Cradled Panel
$400
This year has been rough and tough, and I thank painting for the safe place to open up and release.  The lyrics to "That's Life" feel close to the bone at the moment, fresh in my head thanks to this movie, and so beautifully arranged in the powerful film.  I looped them while painting this (self)reflection.
Assembling this was an alla-prima moment that gave me some hope, reminded me that "I Am".  In many ways, I felt like I was making a self-portrait, very relatable.  The release was a clash of subtlety, love, violence, necessity.
He looks at me and laughs, reminds me to do the same – what am I laughing at,  or who?  Is this "being" disguised in a veil of pigment, or hiding behind it?  We wouldn't get it,  only the brush speaks truth.
That's life (that's life) that's what people say
You're riding high in April
Shot down in May
But I know I'm gonna change that tune
When I'm back on top, back on top in June
I said, that's life (that's life) and as funny as it may seem
Some people get their kicks
Stompin' on a dream
But I don't let it, let it get me down
'Cause this fine old world it keeps spinnin' around
I've been a puppet, a pauper, a pirate
A poet, a pawn and a king
I've been up and down and over and out
And I know one thing
Each time I find myself flat on my face
I pick myself up and get back in the race
That's life (that's life) I tell ya, I can't deny it
I thought of quitting, baby
But my heart just ain't gonna buy it
And if I didn't think it was worth one single try
I'd jump
…
Frank Sinatra
$400 $400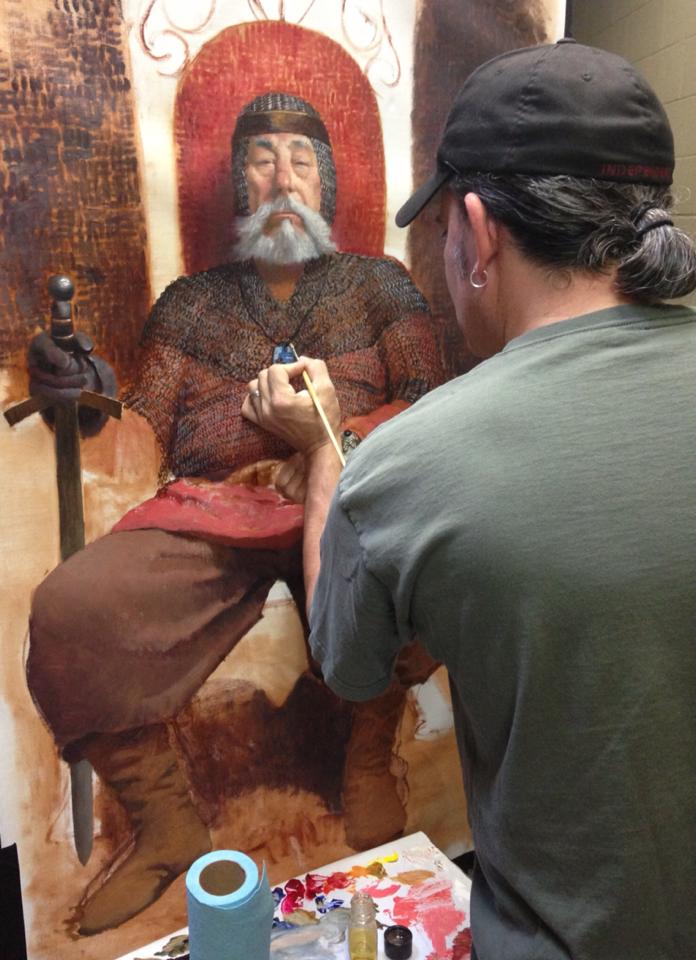 Ron Lemen
I am an instructor, illustrator, concept artist, painter, juggler and read books a lot. I live in Southern California.