WANT TO BUY EARLY?
Unlock 30 minutes early on our mailing list
The Red
by LU KE
Once, Red dreamed she was a butterfly, a butterfly flitting and fluttering about, happy with herself and doing as she pleased. She didn't know that she was Red.
Suddenly she woke up and there she was, solid and unmistakable Red. But she didn't know if she was Red who had dreamt she was a butterfly, or a butterfly dreaming that she was Red. 
– Inspired by Chinese philosopher Zhuangzi's story "The butterfly Dream".
Product Height: 11''
Product Width: 8.5''
Medium: ink, watercolor, acrylic gouache, handmade paper, metal leaf and vinyl
Surface: Xuan paper(processed to prevent fading and yellowing)
Frame: 11'' x 14'' frame with glass, ready to hang

$300 $300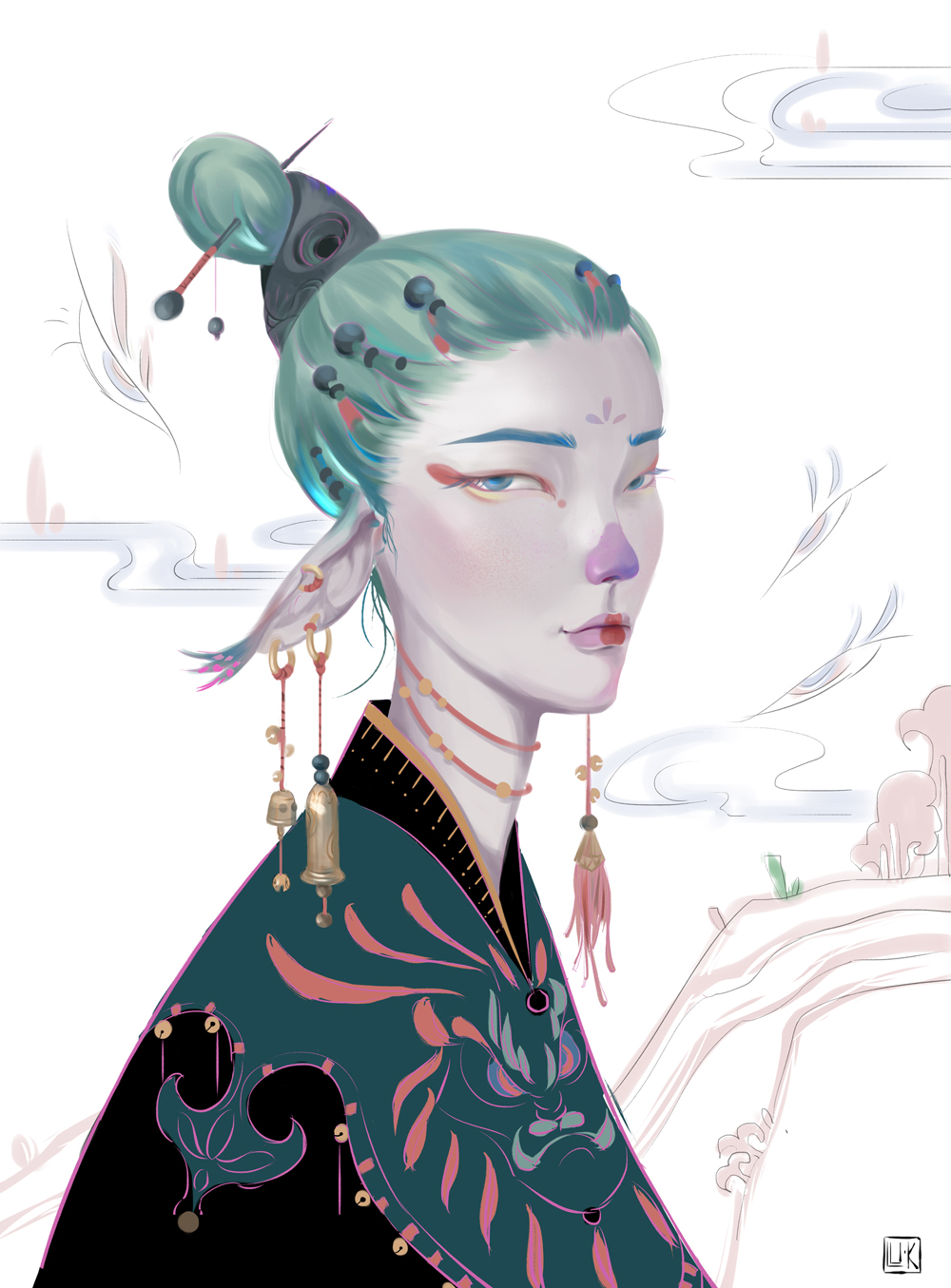 LU KE
Lu Ke grew up surrounded by ink, paper, brushes, pattern books and Chinese folk stories, which inspired her to draw from an early age. She interests in drawing beautiful but weird creature from her imagination with variety pattern and meticulous detail. Her works inspired deeply by Chinese philosophy,nonentity space, relationships, dreams, folk stories and mythology.