WANT TO BUY EARLY?
Unlock 30 minutes early on our mailing list
by Ron Lemen
I am a super huge fan of Star Wars, as it was what inspired me to do art for a living in the first place.  This is a small study/painting I did of Phasma, the new Boba Fett of the new movie series.  She had two or three scenes, a few lines and no action.  Next movie she will start in the first few scenes, do something cool then die in the mouth of some large creature.  But regardless, you know she's cool.  And you know you need this hanging on your wall next to all the Star Wars Posters and action shots you have purchased over the holiday break as well.
Enjoy this as much in your home as I did painting it.  It is 6.5 x 11.5″ on Cottonwood Canvas from the Pad Books they have which by the way are super amazing and worth every penny.  Oh, and they are really well priced.  It is done in oil and was a fun painting to do alla prima.
And did I mention how good it will look next to that movie poster you have?
"""THIS IS THE ART YOU ARE LOOKING FOR…PURCHASE…PURCHASE…PURCHASE"""
$400 $400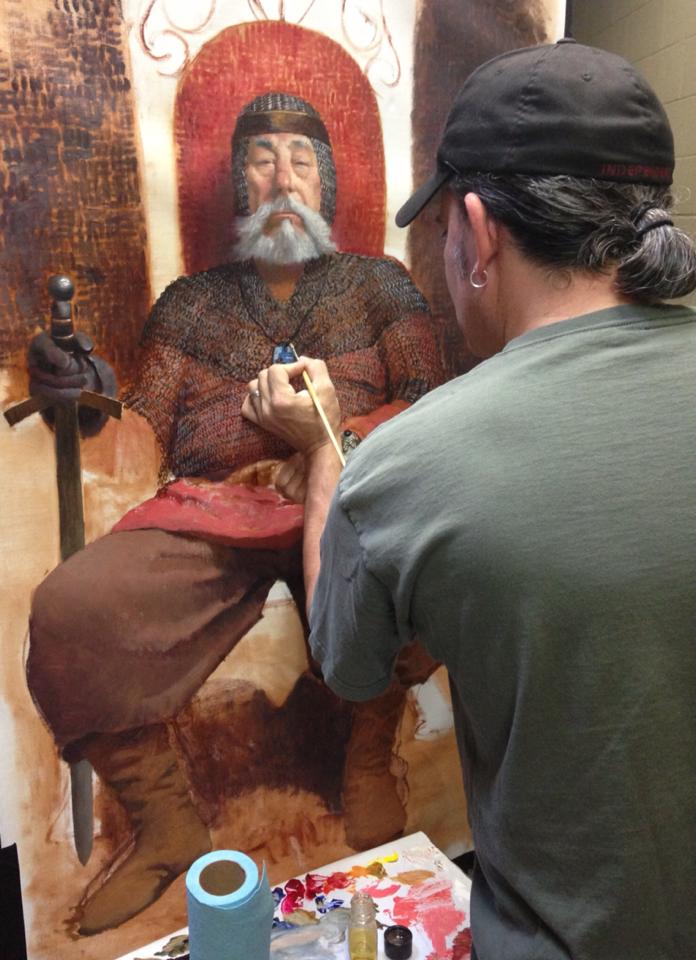 Ron Lemen
I am an instructor, illustrator, concept artist, painter, juggler and read books a lot. I live in Southern California.