WANT TO BUY EARLY?
Unlock 30 minutes early on our mailing list
Lost in the Forest
by Ron Lemen
Lost in The Forest is Oil On Board 4 x 6.5″ $400
I don't think I will get sick of painting nature, especially lush forests, what we have left of them.
A Walk in Nature's Cathedral….Amazon Rainforest
by Sally Garland
Time has passed,
Years since I left the forest,
For the last time
Yet still it holds me.
I close my eyes,
Wet with tears,
And I feel the forest hug me,
As an old friend.
The trees close about me,
The bird song stirs my heart,
And a deep longing fills me,
To see it one last time.
To walk in nature's cathedral,
To smell the forest after rain,
To hear life like a heart beat,
Vibrating through the canopy.
Now only in my thoughts and dreams.
$400 $400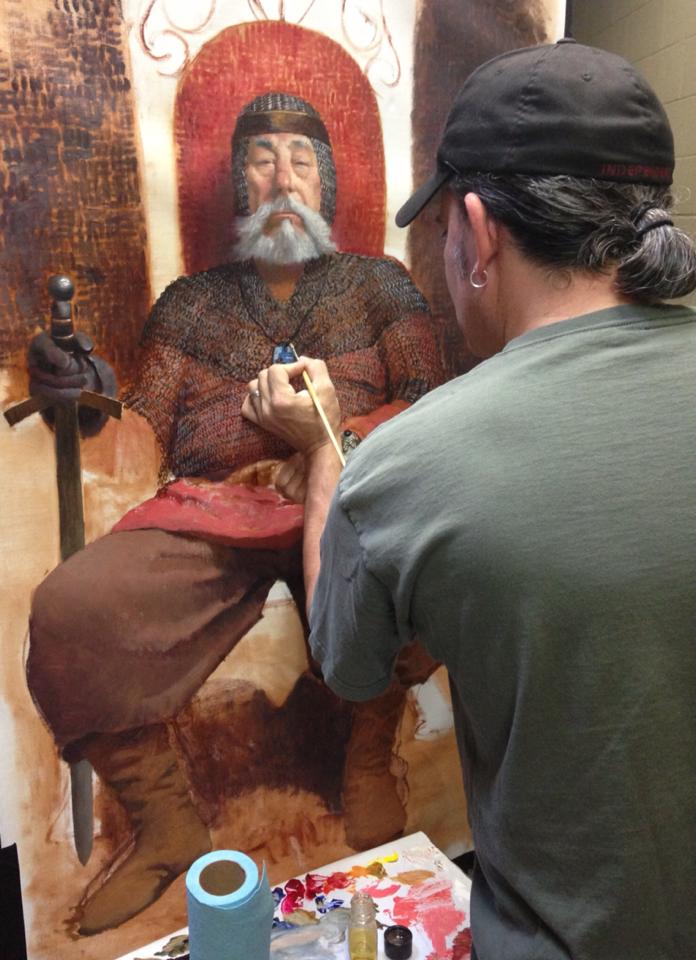 Ron Lemen
I am an instructor, illustrator, concept artist, painter, juggler and read books a lot. I live in Southern California.