WANT TO BUY EARLY?
Unlock 30 minutes early on our mailing list
Lilith
by Kristina Carroll
5″ x 7″
Oil on illustration board. Framed.
Done for the 3rd annual Month of Love challenge on Monthofloveart.com. The challenge theme was "Forbidden Fruit".
"Lilith" has always been one my favorite characters from ancient myth. (mainly hebrew, but versions of her seem to stem first from Sumeria)
The story is this:  Lilith was created before Eve out of the earth, like Adam, but refused to lay under him and was expelled from Eden. Depending on who you ask, she is either a goddess or mother of demons. Because love has so many dualities, I decided she should be both and neither.
$325 $325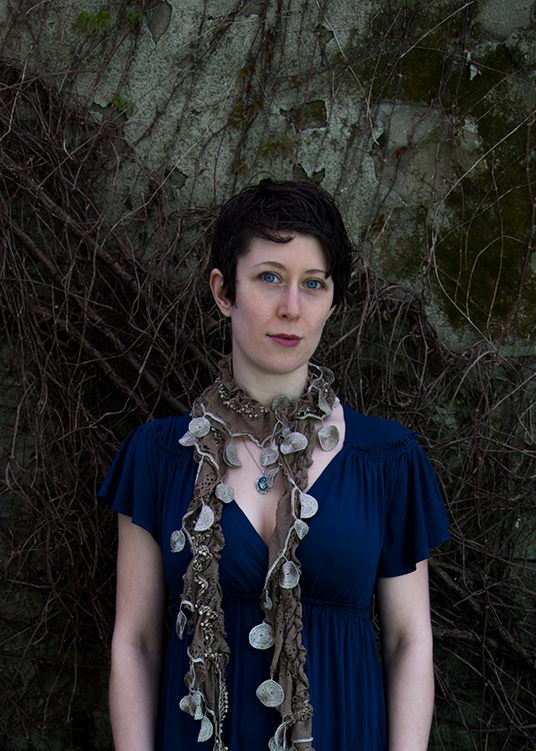 Kristina Carroll
Kristina Carroll is an illustrator and fine artist specializing in magical realism with a figurative focus. She is heavily influenced by the Symbolist movement and all manner of imaginative storytelling, both old and new. Kristina is especially drawn to mythology, archetypes, metamorphosis and how those themes can be translated into modern narratives.
Kristina graduated from the School of Visual Arts in NYC and she has been recognized nationally for her work both in illustration and fine art. Some achievements include a Bronze medal from the Society of Illustrators L.A., inclusion in the Spectrum Fantastic Art annuals and as a finalist in the Art Renewal Center Salon. Clients include Wizards of the Coast, IDW and Realms of Fantasy. Her work has been exhibited in Museums and Galleries across the country.