Lenora
by Vanessa Lemen
Lenora brings wisdom, strength, courage, and patience to her surroundings.
This painting's texture is built up in several layers of acrylic with thick glazes in between each layer which gives the texture build-up a 3-dimensional sort of effect (which is also tough to photograph – it's more apparent in person).  The top layer is rendered in oil.  The painting is 4″x4″, on gessoed masonite, and with frame is 6.5″x6.5″
$220 $220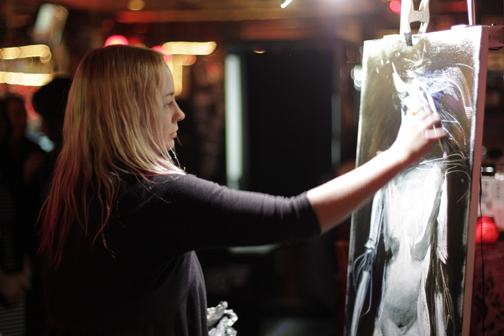 Vanessa Lemen
scratching the surface with mostly pointy and/or fluffy objects and other things that make marks
WE EXPANDED!
Check out our new Artsy gallery with more work from your favorite artists.