WANT TO BUY EARLY?
Our collectors get 30 minutes to buy before anyone else.
Japanese Bantam
by Natee
Japanese Bantam rooster.
Ink and gouache on Daler Rowney recycled sketchbook paper, 113 x 175 mm (approximately 4.4 x 6.8″).
An older piece from 2013 which I'd just been thinking of finding a new home for when I was fortuitously invited to join Everyday Original, et voilà! Happy confluence. An oldie (more or less) from a Newbie November.
$160 $160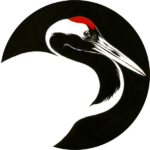 Natee
Illustrator based in London, U.K. Fond of natural history, literary classics, mythology, fairy tales and folklore. Previous publishing clients include Walker Books, Candlewick Press, The Folio Society, Templar, Oxford University Press, and Random House.
EXTENDED GALLERY
Beyond the every day, these are pieces a little bit more than our daily offering.