Fragility
by Travis Lewis
"Beautiful things are so easily broken by the world"- Cassandra Clare
Despite all of my preventative measures, occasionally a bird will strike my studio window.
Sometimes they're just dazed and after a few moments will regain their senses and fly off.
Unfortunately for this little one, that wasn't the case. I could tell the impact had broken its neck.
I scooped it up and held it while it passed away in my hand…
I started this piece with the intention of keeping it for myself but decided it would be better to let it fly away to another home.
Fragility
Height: 10
Width:  7
Medium: Powdered Graphite and Pencil
Surface: Strathmore Drawing Paper
Frame: none. This piece will be well packaged and shipped flat.
Price: $450
$450 $450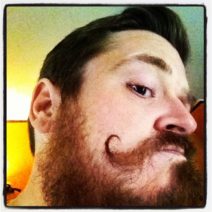 Travis Lewis
Fine artist and Illustrator based in Dayton Ohio.