WANT TO BUY EARLY?
Our collectors get 30 minutes to buy before anyone else.
Bubblegum and Ice Cream
by Corina St. Martin
Along the shores of the pink soda sea the sand smells of bubblegum and fizzes like pop rocks. Here you may find the sweet toothed Bubblegum Crabcake happily indulging in it's favorite ice cream covered in marshmallow fluff. Don't try to take his tasty treat away or you'll risk getting pinched by the territorial little crab! Remember, where there's one crabcake there are many more nearby to help protect what's theirs.
Height: 9 Inches
Diameter: 4 Inches

$475 $475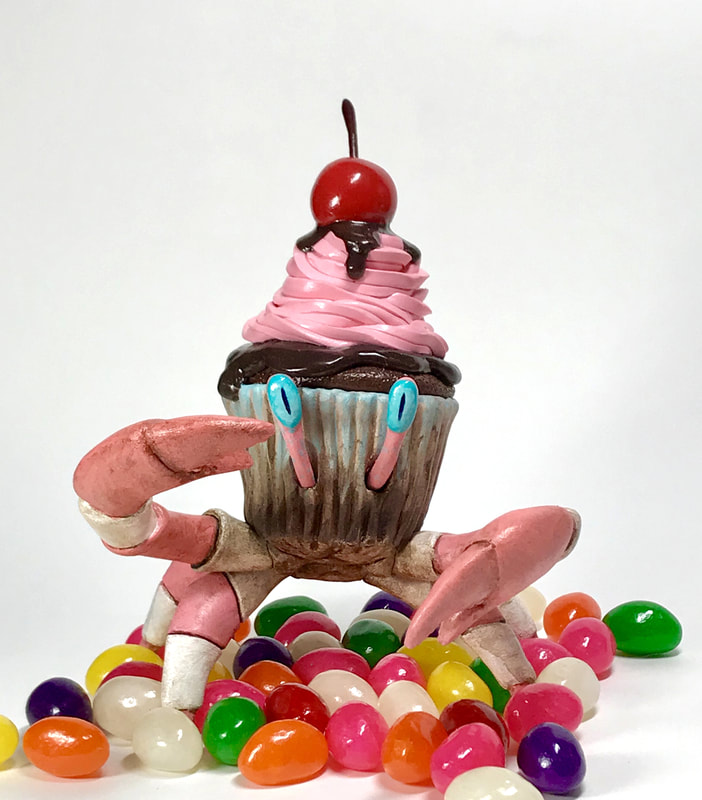 Corina St. Martin
I am a sculptor and painter living in Richmond, Indiana. The work that I've been creating for the past couple of years combines my love of animals, desserts (mostly fancy), bright colors and surrealism. My overall goal is to bring more joy into the world through the creation and sharing of my sculptures and paintings. I hope they bring a smile to all who see these funny characters!

Other ways to support my work
Shop: www.corinastmartin.com
Patreon: www.patreon.com/corinastmartin
Abend Gallery: https://abendgallery.com/artist/corina-st-martin



EXTENDED GALLERY
Beyond the every day, these are pieces a little bit more than our daily offering.