WANT TO BUY EARLY?
Unlock 30 minutes early on our mailing list
Aluminated
by Scott Fischer
Aluminated is a 5×7 painting on aluminum, framed an antique Italian brass Frame with convex glass.
Continuing my exploration of painting on metal, the goal here was to give the piece the feel of an antique, black and white, duragotype photograph. To achieve this, graphite and oil paint were the medium of choice. And the oil paint blended beautifully with the graphite for a soft feel. When experienced in person the reflective surface of painting changes appearance depending on viewing angle and light, the way an antique photo would. To further this experience, areas of the metal were polished, and other areas were engraved through the painting in a pattern that mimics the frame that surrounds it.
$425 $425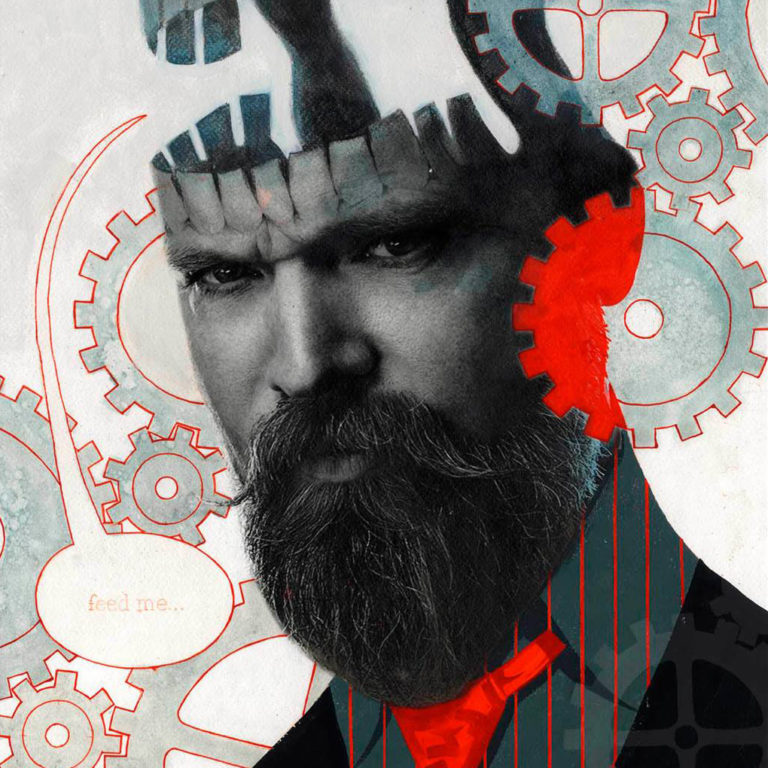 Scott Fischer
Scott Fischer is a multi-talented multi-media artist. He paints on dreams with thin layers of magic that you can see through to the future.