The Book of Creation
by M Scott Hammond
Books are magical devices.  They relate the ideas and creativity of an individual across time and space.  People long dead still speak to us through their pages.  That seems pretty mystical to me. This piece expresses some of the joy that pours from those stories.  It also alludes to our own potential for expression.
$325 $325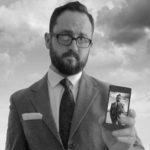 M Scott Hammond
Scott is an artist and illustrator living in Washington State. Inspired by his Pacific Northwest home, much of his art reflects his love of the natural world. Myths also resonate through out much of his work, exploring the worlds of fantasy and speculative fiction.

Pen and ink remains his favored medium, having developed a love of drawing from a very early age.



WE EXPANDED!
Check out our new Artsy gallery with more work from your favorite artists.