Whisper
by ReikoMurakami
Emotions trapped underneath the layers.
3×3 Mixed Media in 11×6 frame
Product Height: 11 Inches
Product Width: 6 inches

$200 $200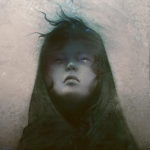 ReikoMurakami
Reiko Murakami, also known as Raqmo is a U.S. based concept artist and illustrator specialized in surreal fantasy and horror characters. Her work has been published in Spectrum, Infected by Art, ArtOrder Invitational: The Journal, Exposé, 2D Artist and many others.
HOLIDAY SHOPPING?
We are gifting FREE shipping through Dec 23rd
CHECK OUT THE LATEST RELEASE