WANT TO BUY EARLY?
Unlock 30 minutes early on our mailing list
Venus of Nitroglycerin
by Dan Cohen
Oil on Panel
12″ x 9″
Sometimes an image comes to mind without knowing what it's all about. I came up with this idea months before I put brush to panel, but it was only after refining the painting did the meaning become clear. All the attacks on female body sovereignty and the environment is enough to make one's head explode. This Djinni is not going back in her bottle.
$500 $500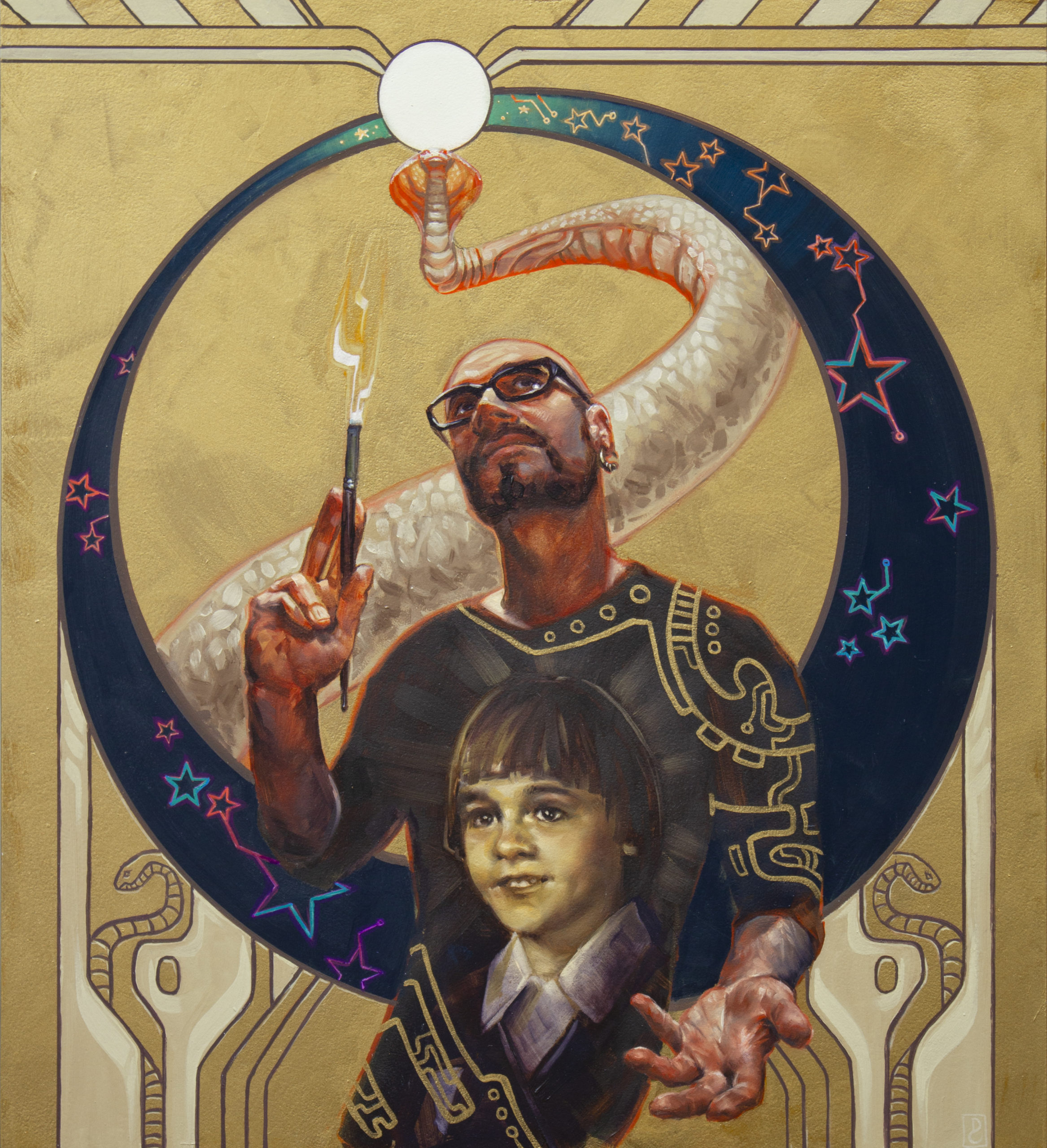 Dan Cohen
Dan Cohen is a classically trained painter, sculptor and muralist. His work has been shown at galleries and events around the world – and on many buildings and walls.

Dan's influences include world mythologies, occult sciences, and alternative states of consciousness. His signature elements – beautifully rendered forms, archetypal symbolism, Alien Deco designs – bridge the past and future, magic and technology.

He currently lives in Portland, OR.

"My Superhero Mission is to Re-Enchant the World. It's all too easy these days to feel disenchanted, as though Magic and Wonder are dead and gone, encased in a tomb made of jaded cynicism and modern materialism. Magic and Wonder are still here of course, waiting to be acknowledged. Re-enchantment is attuning to the humming Soul of the World. It's revealing the hidden layers of meaning that lie just below the surface of things. It's playing with possibilities. It's the feeling of a before unseen world crystalizing right before your eyes. Of peering into that unknown yet familiar world, then having the feeling that something is peering back."

If you are interested in my work, please visit my website for other paintings, commissions and prints!

Website: dc-creativelabs.com
Instagram: @dancohencreativelabs