WANT TO BUY EARLY?
Unlock the Add To Cart button
30 minutes early
Unicorn Study In Watercolour
by Emily Hare
Unicorns. A favourite subject since I was little, I couldn't resist pure romantic whimsy this month. You will see from some of the detail images that there are sparkly elements in the paint. I have used pigments which contain particles of gemstones which gives this magical effect at certain angles…
Playing with the soft and hard edges that are possible with watercolour is one of my favourite things!
Painted with Daniel Smith watercolour pigments on illustration board, (UNFRAMED).
8.4 x 6.3 inches
You can see more of my work, originals, prints and books at www.emilyhare.co.uk
If you are interested in joining my membership and becoming a patron to see all my behind the scenes then you could come and join Mysterious Corner, my new membership!
Size:: 8.4 x 6.3 inches

$325 $325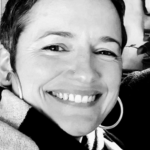 Emily Hare
Hi there!

I'm Emily and I am an artist/illustrator living in the UK. I work predominantly in watercolour these days with themes of fantasy, folklore and fairytales with a light dusting of peril.

Other ways to support my art:
My membership: www.membership.emilyhare.co.uk
My shop: www.emilyhare.co.uk



EXTENDED GALLERY
Beyond the every day, these are pieces a little bit more than our daily offering.