WANT TO BUY EARLY?
Our collectors get 30 minutes to buy before anyone else.
To See The Wind
by Vanessa Lemen
"To See The Wind" is a mixed media piece, started in graphite on gessoed panel, and finished in acrylic (see images for some WIPs too, also to show scale). Painted from imagination, this painting is inspired by a dream depicting what I saw as a liminal state with a show of support in feathers swirling all around me, but never actually ever falling to the ground. I took it as a beautiful sign of transition, insight, protectiveness, and strength – a wider awareness in a time when the thought of what's next seems daunting – to see the wind by way of seeing feathers floating in it as if to say that the direction is only determined by what I choose – to go with where the wind takes me – and that there will be help and hope all around me, everywhere I may look to find it, in any or all of those directions.
mixed media (graphite and acrylic on gessoed panel)
5 x 5″ (7.5 x 7.5″ framed)
$495 $495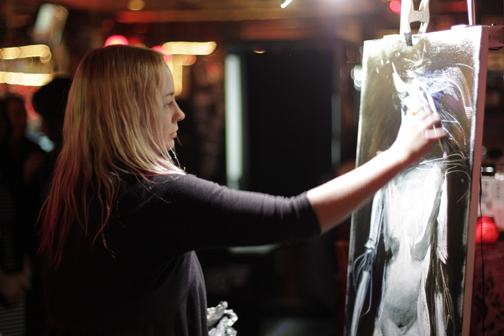 Vanessa Lemen
scratching the surface with mostly pointy and/or fluffy objects and other things that make marks
EXTENDED GALLERY
Beyond the every day, these are pieces a little bit more than our daily offering.