WANT TO BUY EARLY?
Unlock 30 minutes early on our mailing list
'The Ritual'
by Alexis Trice
Yours is the light by which my spirit's born…
-you are my sun, my moon, and all my stars.
-E.E.Cummings
Oil painting on oil ground masonite panel.
Dimensions: 5″ x 7″
Unframed.
Product Height: 7 inches
Product Width: 5 inches
Product Surface / Material: Ampersand Gessobord

$500 $500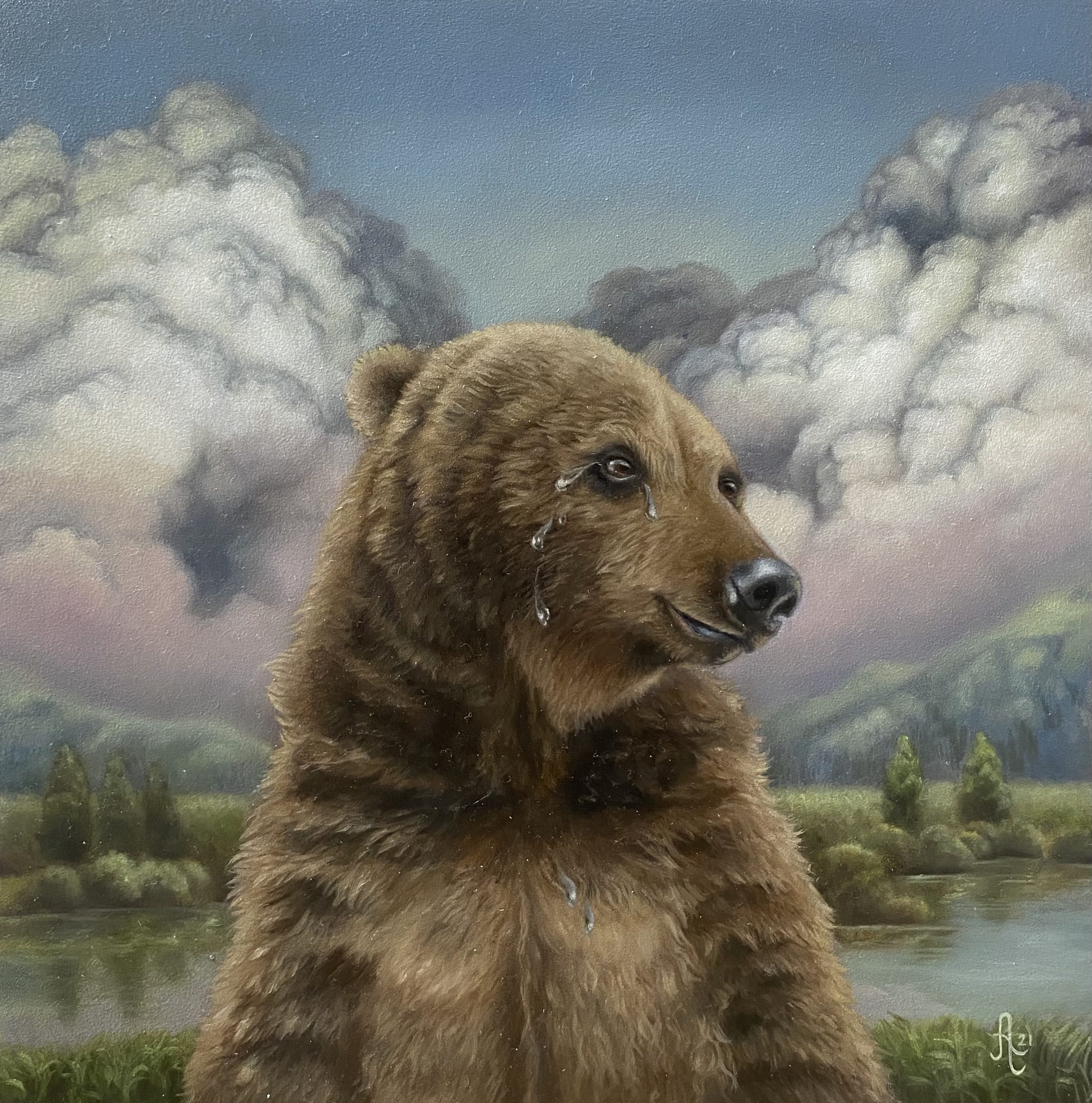 Alexis Trice
From a very young age, Alexis Trice has had an unrelenting obsession with drawing and painting, alongside a deep fascination with the flora and fauna often portrayed in her work. After graduating from The School of Visual Arts with a BFA in Illustration, she started her career primarily painting in oils. Trice sustains her strong connection with nature through volunteer work in the invertebrate wing of the American Museum of Natural History, assistant biology field work in the Amazon, and constant countryside excursions.

Trice's work explores animal dignity, the cruelty of nature, and human interference. As death and suffering feed back into life and beauty, Trice breaks down and builds upon the destruction wrought by manmade forces. Our negligence, waste, and consumption are reflected back through an animal pain and victimhood we cannot separate ourselves from. Man, too, is animal, and Trice conveys this truth through a visual language of discomfort, fragility, and grace. Her work reminds us of the urgency of threatened landscapes, the contrivance of freedom, and the exquisiteness of a single still moment.


Trice resides in New York City.