WANT TO BUY EARLY?
Unlock the Add To Cart button
30 minutes early
Queen
by Rebecca Yanovskaya
She stands watch, eternal and unyielding. Ballpoint pen and 22K Gold leaf set with genuine gemstones.
3×4.5″+Matting
$325 $325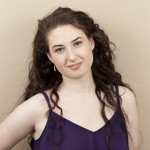 Rebecca Yanovskaya
Rebecca Yanovskaya is a freelance illustrator working in the fantasy, sci-fi and horror genres. She frequently illustrates mythological stories, natural forces, and aesthetically strong characters. Rebecca's influences include decorative arts, neoclassical and Pre-Raphaelite arts, and theatrical costuming.
Rebecca is a graduate of the Illustration program at Sheridan College. She lives and works in Toronto, Canada.



EXTENDED GALLERY
Beyond the every day, these are pieces a little bit more than our daily offering.