WANT TO BUY EARLY?
Our collectors get 30 minutes to buy before anyone else.
Ora
by Vanessa Lemen
Ora casts a golden glow especially seen in the breaks and cracks of a broken paragon, adding life and value to a sense of what may seem lost or a perceived notion of imperfection. Her essence celebrates a belief aligned with wabi-sabi which nurtures all that is authentic by acknowledging three simple realities: nothing lasts, nothing is finished, and nothing is perfect.
Ora is 5 x 7″ (7.5 x 9.5″ framed), graphite and oil on claybord panel
$495 $495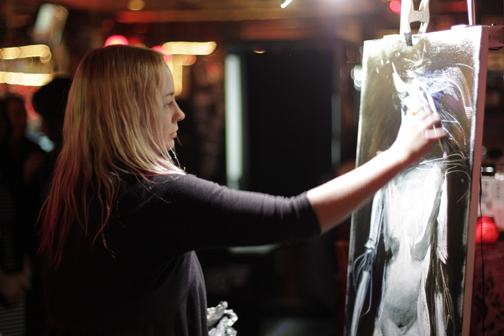 Vanessa Lemen
scratching the surface with mostly pointy and/or fluffy objects and other things that make marks
EXTENDED GALLERY
Beyond the every day, these are pieces a little bit more than our daily offering.