WANT TO BUY EARLY?
Unlock 30 minutes early on our mailing list
Mother Night I
by Tia Kinsman
"Mother Night! Fold your dark arms about me, protect me in your black embrace!" -Darkness, Legend (1985)
Mother Night is an original character who is mother to all night creatures, inspired by Darkness' opening monologue and the Goddess Nyx. As a primordial creature of the night herself, she is protective and caring, but can be absolutely terrifying and wrathful. Mother Night rears her young in an enchanted and secluded cemetery filled with strange, glowing flora with sweet nectar for her young to feed upon. She is also strongest in the darkness, when her radiance can be seen in an ethereal glow.
This painting is done in watercolor, gouache, and a special glow in the dark pigment on stonehenge paper mounted to a trekell wood panel. The panel is finished with a gold edge and has a keyhole on the back for hanging purposes. It measures 8″W x 10″H and 1″D. The painting comes with a hand printed and sealed certificate of authenticity.
And yes, she really glows in the dark! This pigment is wild, and photos don't do the glow justice!
Product Height: 10 inches
Product Width: 8 inches
Product Depth: 1 inch

$300 $300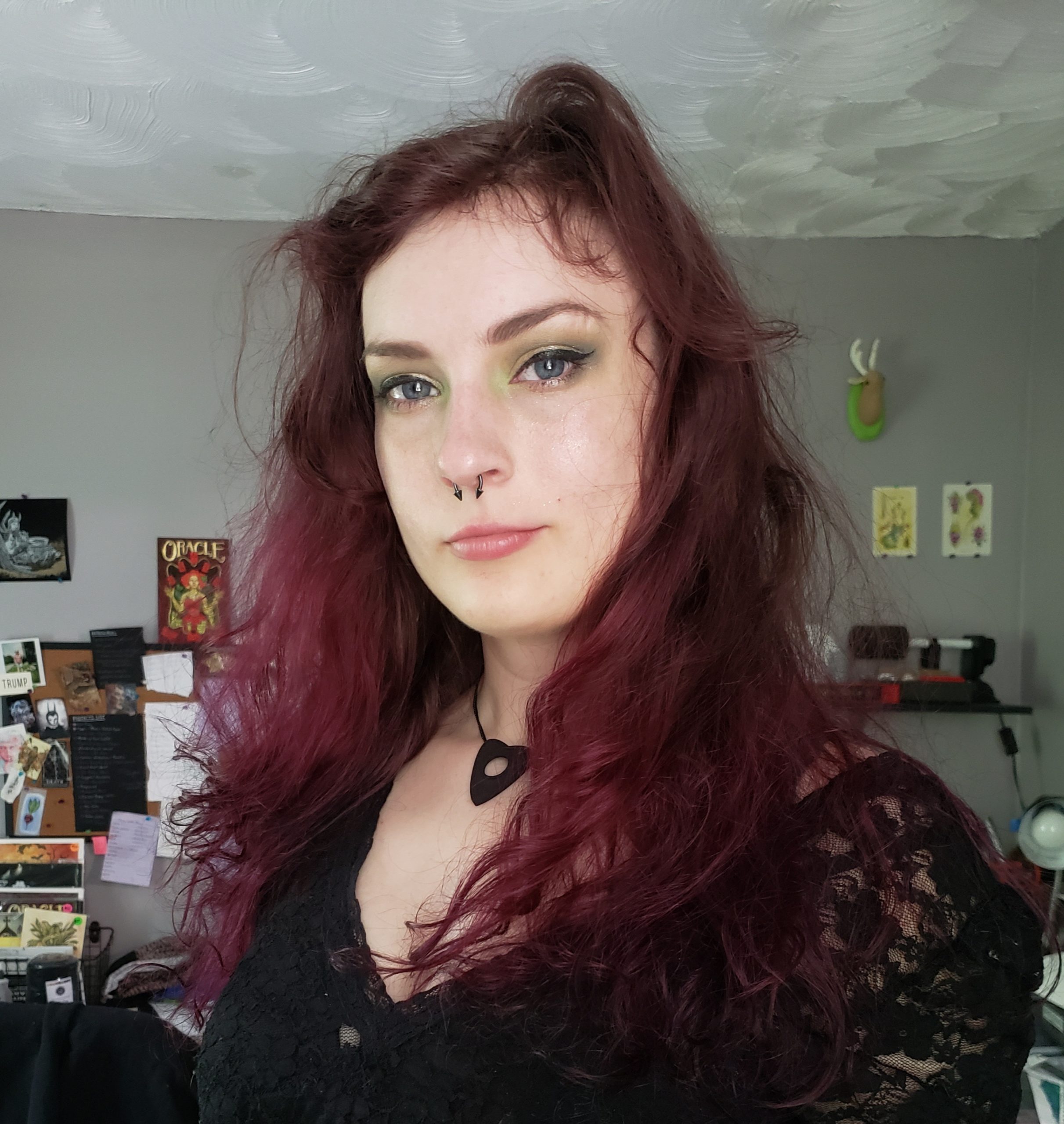 Tia Kinsman
Tia Kinsman is a New England based artist with a fondness for fantasy, nature, the macabre, and the occult. Her work is often whimsical, but with a dark story underneath. She enjoys using multiple mediums, mainly watercolors, pen & ink, or screen printing.