WANT TO BUY EARLY?
Unlock 30 minutes early on our mailing list
Join Me, or Die
by Tia Kinsman
Unnaturally beautiful and terrifying, she was like a living statue with skin as cold and hard as her dark heart. She cared for nothing but her own desires, attempting to fill the void she felt within. After centuries of being trapped in a living death she has arisen once more. Join her, or die.
My Akasha portrait is an attempt to capture the radiant, deadly creature that I saw in my head as I read the books by Anne Rice, and is heavily inspired by Aaliyah's movie appearance since I had seen the movies before reading the books, and she really embodied the character for me. I really wanted to emphasize how she was like translucent living stone, carved by those who came even before Egypt. She was an alluring predator who was absolutely ruthless.
The painting measures roughly 4″ tall and 2.75″ wide, and is encapsulated in a handmade one of a kind resin coffin cameo frame that measures roughly 6″ tall x 4.25″ wide. Comes with a small black chain to hang.
Painting Height: 4"
Painting Width: 2.75"
Cameo Width: 4.25"
Cameo Height: 6"

$200 $200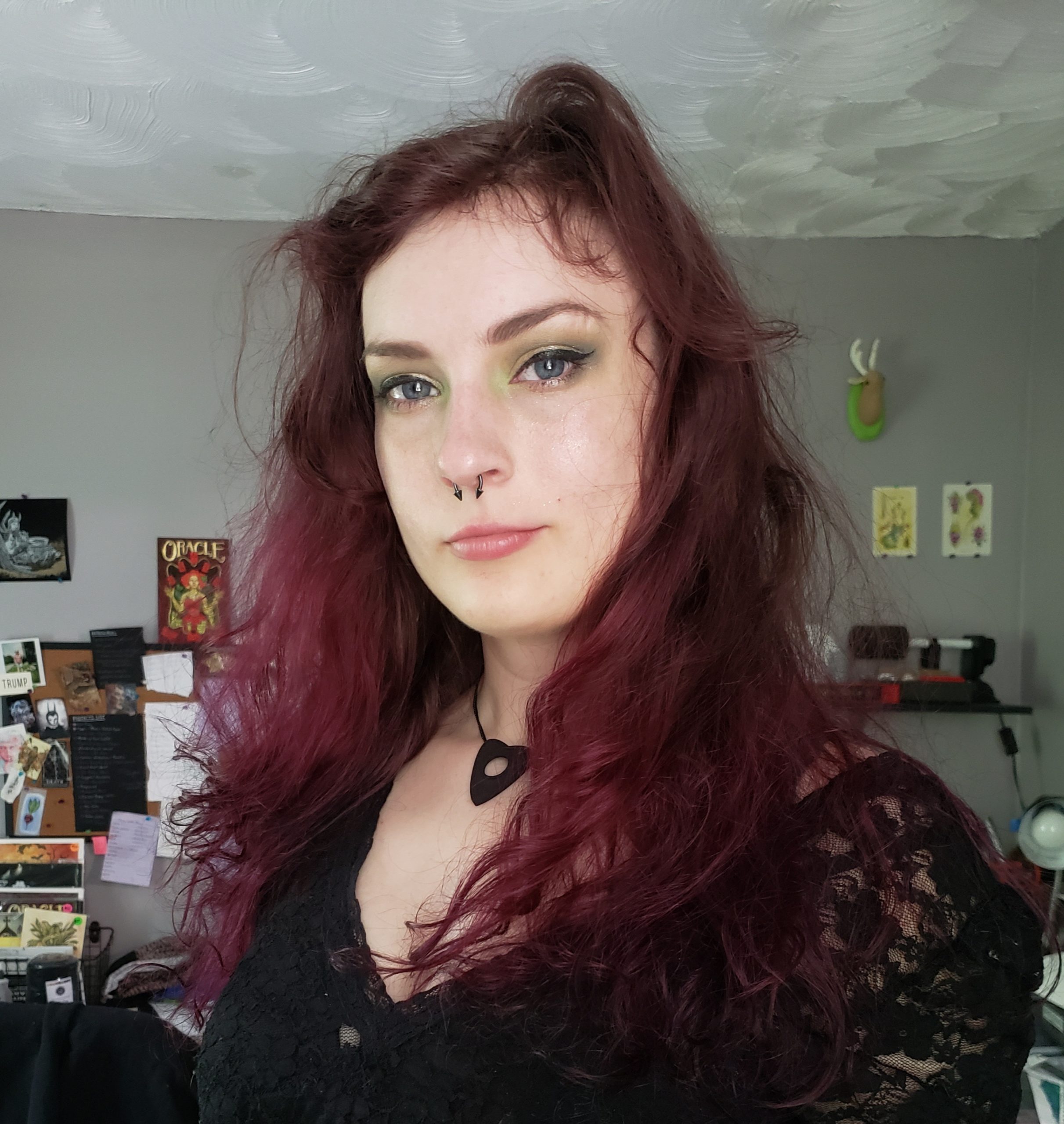 Tia Kinsman
Tia Kinsman is a New England based artist with a fondness for fantasy, nature, the macabre, and the occult. Her work is often whimsical, but with a dark story underneath. She enjoys using multiple mediums, mainly watercolors, pen & ink, or screen printing.