WANT TO BUY EARLY?
Unlock 30 minutes early on our mailing list
I've Got A Secret
by Valerie Savarie
Did you know that luna moths don't have mouths? This little luna moth fairy doesn't either, that's why she is so great at keeping secrets. Fear not, unlike the moths who only live for about a week, this little fairy is able to ingest nutrients through her skin and can live up to 100 years. She will happy keep all the secrets you are dying to tell without the fear of anyone finding out.
Created from an early 1920's edition of Dream Children by Charles Lamb, hand cut, painted with acryla gouache and  watercolor, mounted in a vintage metal frame with artisan paper background.
7″w x5″l x.75″d, framed 9″w x 6.75″h x 1.25″d
$350 $350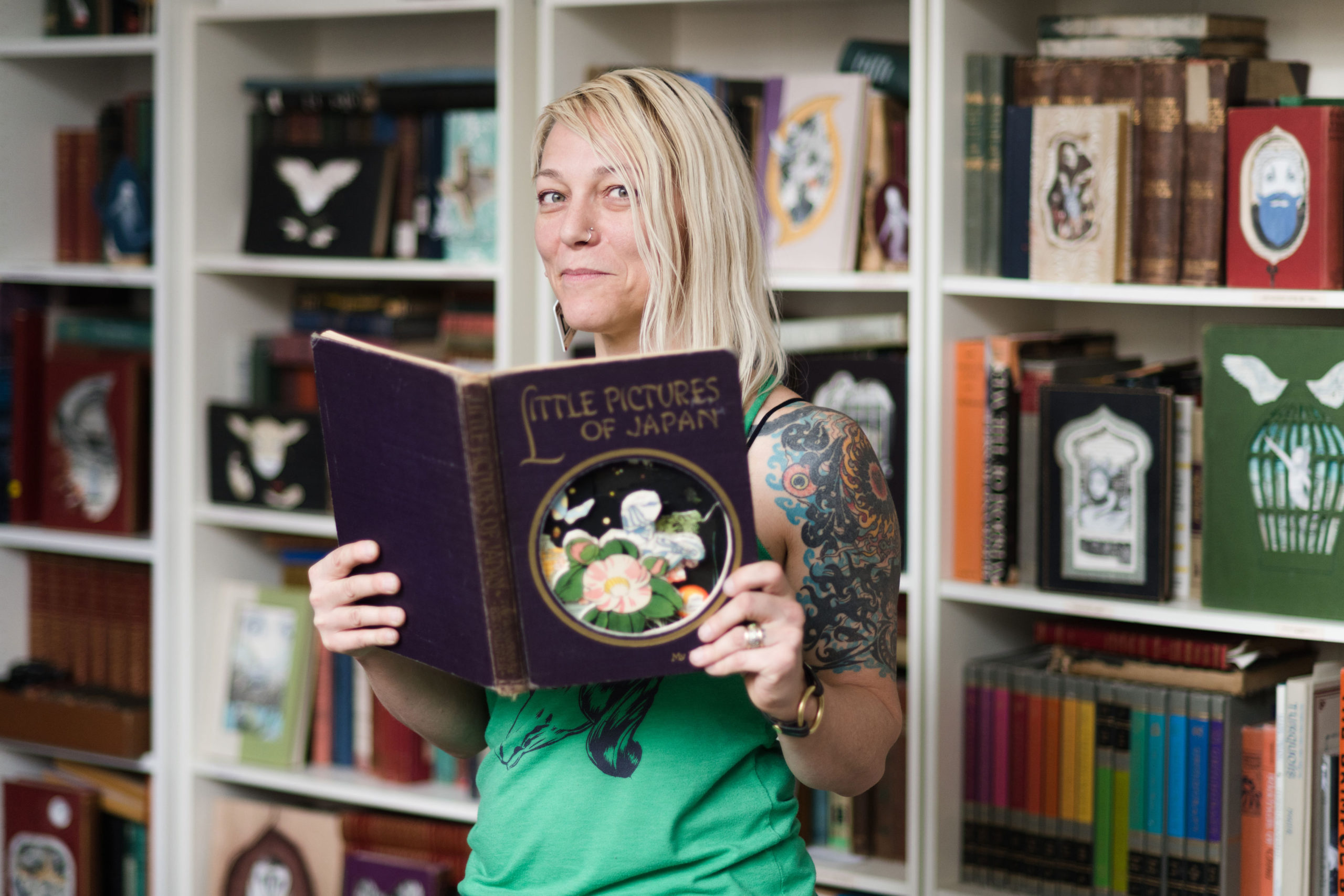 Valerie Savarie
Valerie Savarie, known for her altered book sculptures, is a mixed media artist living in Denver Colorado. She uses vintage books as the centerpiece of her artistic creations, reinventing them into unique pieces through cutting, carving, stitching and character illustrations, while also retelling the stories inside.