WANT TO BUY EARLY?
Our collectors get 30 minutes to buy before anyone else.
Hurt
by Bud Cook
Probably my favorite film from 2017. The trailer melded Mangold's visuals, Jackman's perfect portrayal as the titular character, the song/lyrics by another favorite; Trent Reznor and Nine Inch Nails, with the song Hurt as sung by Johnny Cash. A fantastic combination of the products of such masterful artists – endlessly inspirational.
Mixed media; parallel pen, acrylic medium, gesso and india ink
11″ x 17″, 100 lb Smooth Bristol
Unframed
$320 $320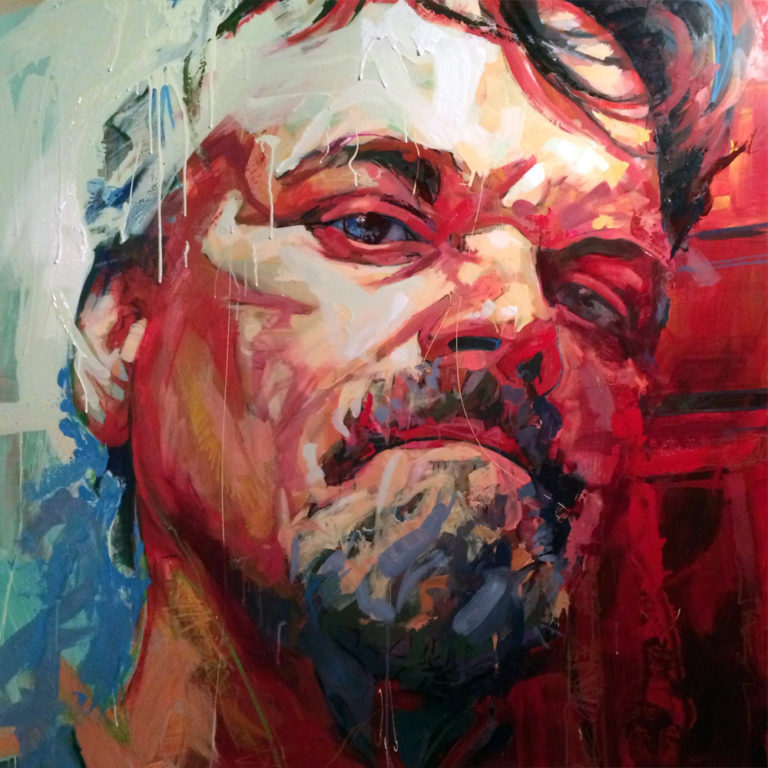 Bud Cook
Bud Cook is a painter whose strong command of the human figure is at the root of his illustrative and fine art work. His keen study of life yields a cleverly abstracted and stylized realism. This has led him to work for companies such as Wizards of the Coast, Dark Horse Comics, Scientific American and Johns Hopkins Health Review. Bud shows his personal work in galleries across the country and is an adjunct instructor at Quinebaug Valley Community College where he has been teaching in the Art Department since 2014.
EXTENDED GALLERY
Beyond the every day, these are pieces a little bit more than our daily offering.