WANT TO BUY EARLY?
Our collectors get 30 minutes to buy before anyone else.
Fire
by ReikoMurakami
I've been exploring new ways to add layers of drawings to reveal hidden message on a figure drawing. Paired with "Obscured Vision", this 3×3 drawing is coated, signed and framed in a 9×9 white frame.
$200 $200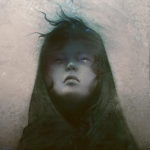 ReikoMurakami
Reiko Murakami, also known as Raqmo is a U.S. based concept artist and illustrator specialized in surreal fantasy and horror characters. Her work has been published in Spectrum, Infected by Art, ArtOrder Invitational: The Journal, Exposé, 2D Artist and many others.

Print shop: https://www.inprnt.com/gallery/raqmo/
Patreon: https://www.patreon.com/reikomurakami



EXTENDED GALLERY
Beyond the every day, these are pieces a little bit more than our daily offering.