WANT TO BUY EARLY?
Unlock 30 minutes early on our mailing list
Demon Within
by Rebecca Yanovskaya
Original Media:
Ballpoint Pen
22K Gold leaf
Crushed Turquoise Stone
Moleskine Paper
Size: 4″x2.5″ + Matt
$250
[podloveaudio mp3="https://everydayoriginal.com/podcasts/everydayoriginal-ep-004-rebecca-yanovskaya.mp3″ poster="https://everydayoriginal.com/podcasts/everydayoriginal_podcast.jpg" width="300″]
$250 $250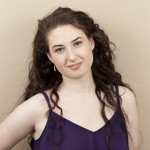 Rebecca Yanovskaya
Rebecca Yanovskaya is a freelance illustrator working in the fantasy, sci-fi and horror genres. She frequently illustrates mythological stories, natural forces, and aesthetically strong characters. Rebecca's influences include decorative arts, neoclassical and Pre-Raphaelite arts, and theatrical costuming.
Rebecca is a graduate of the Illustration program at Sheridan College. She lives and works in Toronto, Canada.