Death & Tikis 3
by Travis Lewis
This is the latest in my still life series Death and Tikis.
I'm a lifelong Tikifile and my love for skulls and bones is no secret.
It's a lot of fun combining two of my interests in this series.
Width: 7″
Height: 7″
Medium: Graphite
Surface: Stillman and Birn Zeta series paper
Price: $500
$500 $500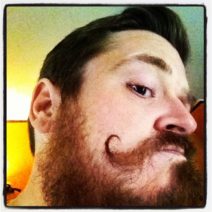 Travis Lewis
Fine artist and Illustrator based in Dayton Ohio.