"Blue Ruby"
by Corina St. Martin
Ruby loves to contemplate the world in her own quiet way. I wanted to get a feel for this quiet side so I chose the blue palette to bring out that sweet stillness she's known for.
This study was done in oils on paper, it measures 5″ x 7″ and the frame measures 9″ x 11″.
Product Height 12": 9"
Product Width 16": 11"

$200 $200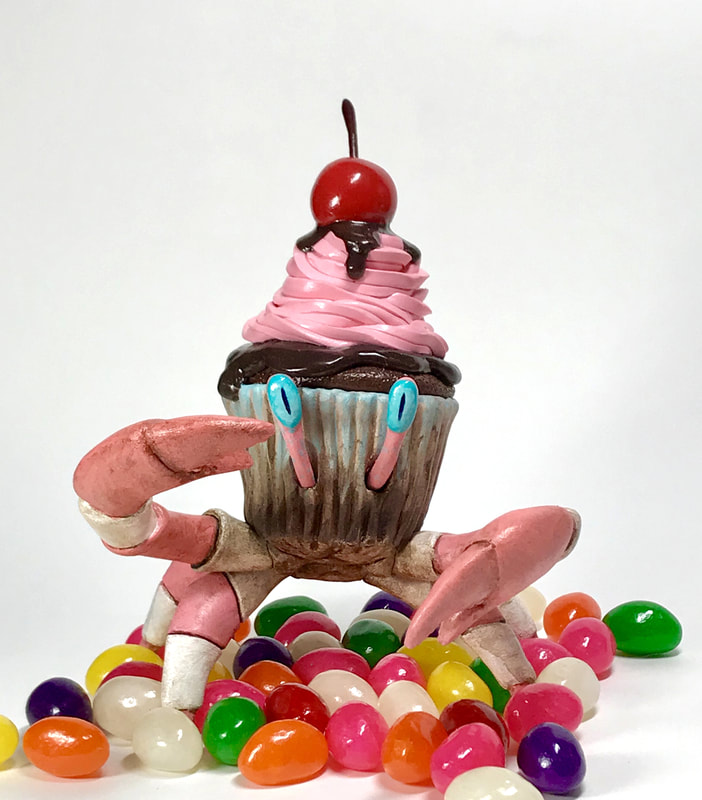 Corina St. Martin
I am a sculptor and painter living in Richmond, Indiana. The work that I've been creating for the past couple of years combines my love of animals, desserts (mostly fancy), bright colors and surrealism. My overall goal is to bring more joy into the world through the creation and sharing of my sculptures and paintings. I hope they bring a smile to all who see these funny characters!

Other ways to support my work
Shop: www.corinastmartin.com
Patreon: www.patreon.com/corinastmartin
Abend Gallery: https://abendgallery.com/artist/corina-st-martin