Blight
The end is always coming closer, even amongst top predators. In Blight I enjoyed exploring the beauty of a Great Blue Heron in flight adorned with seemingly harmless fungus caps. In the breadth of time these immobile mushrooms might well be a player in the heron's decomposition where even the most powerful are brought low.
5 x 8 inches
graphite pencil on paper
matted within an 8 x 10 inch frame
$275 $275
EDO now offers installment plans.
No interest for 6 months.
Just click Paypal Credit on the cart page.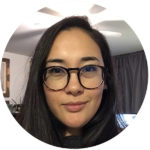 Shawn E. Russell
Shawn is an award winning fantasy and wildlife illustrator working in the American Midwest. She draws inspiration from nature, scuba diving, film and documentaries. Her work has been featured in Infected By Art, Spectrum, and has been nominated as a Chesley Award Finalist.