Moss
by Elliot Lang
This oil painting was inspired by a trip into the woods: hearing hollow thumps, the sounds of faraway birds, and the trickle of a creek somewhere in the depths.
The piece measures 6×6″ and is ready to hang on your wall.
$195 $195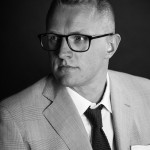 Elliot Lang
Elliot Lang is a Denver-based illustrator and gallery artist, working in advertising, packaging, editorial and book illustration. He has been a contributor to Every Day Original since 2014. Client list and more available on elliotlang.com
HOLIDAY SHOPPING?
We are gifting FREE shipping through Dec 23rd
CHECK OUT THE LATEST RELEASE