WANT TO BUY EARLY?
Unlock the Add To Cart button
30 minutes early
Young Club-Nosed Dragon
by EmilyHare
As an adult, the club-nosed dragon is a bear-sized creature with thick leathery skin that is colourful and iridescent. It likes to prey on deer and has a venomous bite which will send any prey into a deep sleep immediately. It is ill-advised to try to handle any of their offspring if you do come across a nest, since they too are blessed with a soporific bite and it is likely that their parent will return to find a sleeping morsel.
This illustration is one of many which will are in my new book Secrets Of Strangehollow that is currently live on Kickstarter. You can visit the campaign HERE.
Size: 21.2 x 25.3 cm or 8 x 10 inches external measurement of matting. Height of dragon 11.7 cm or 4.6 inches. Painted on Langton watercolour illustration board.
Width: 20.3 cm
Height: 25.3 cm
Surface: Langton watercolour illustration board

$335 $335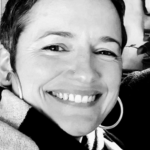 EmilyHare
Hi there!

I'm Emily and I am an artist/illustrator living in the UK. I work predominantly in watercolour these days with themes of fantasy, folklore and fairytales with a light dusting of peril.

Other ways to support my art:
My membership: www.membership.emilyhare.co.uk
My shop: www.emilyhare.co.uk



EXTENDED GALLERY
Beyond the every day, these are pieces a little bit more than our daily offering.