WANT TO BUY EARLY?
Unlock 30 minutes early on our mailing list
True color of Love- chameleon (watercolor)
by Sucharita Suri
Here is to always showing your true colors in love! This piece captures the  humor and playfulness of these unique creatures as they bask in each other's company. It is a fun and endearing reminder that love can be found in the most unexpected places.
Product Specs: 
Medium: Watercolor
Paper: 300 gsm, archival, 100% cotton
Height: 15 inches
Width: 10.2 inches
Frame not included
Product Height: 15 inches
Product Width: 10.2 inches
Product Surface / Material: 300 gsm hotpress 100% Cotton Acid Free paper

$525 $525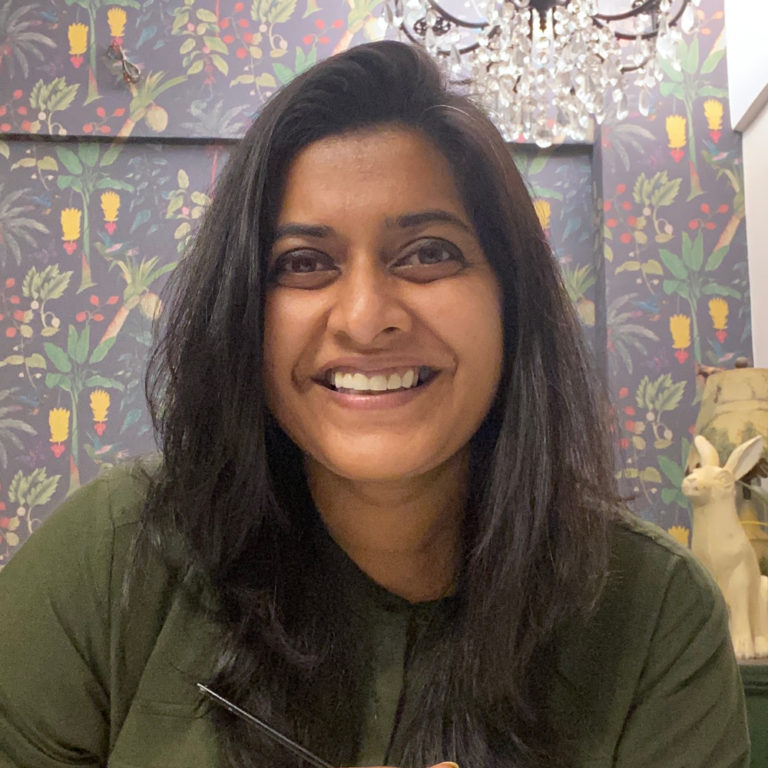 Sucharita Suri
I am Sucharita, an illustrator, graphic designer from Mumbai, India.

I love to illustrate all sorts of things but 'whimsical paintings' have my heart. My world is full of magic, nature, fables, and fairytales.

I am as much an illustrator as I am a graphic designer. To see all that I am working on and my processes as illustrator, hop on to my instagram page @sucharitas or my Pinterest page @sucharitasuri and to check out what I do as a graphic designer, visit www.seekred.com