WANT TO BUY EARLY?
Our collectors get 30 minutes to buy before anyone else.
Traveller· The one who tied the bell
by Lihao Lu
'旅人·系铃人'
'Traveller· The one who tied the bell'
Inspired by an old Chinese saying,
"解铃还须系铃人 。"
"Untying the bell can only be done by the person who tied the bell."
One of the many perspectives of this proverb(谚语) helped illustrate the idea of overthinking. Sometimes the knots in our mind were tangled up by ourselves, therefore we are the only one who can undo the mess.
-Acrylic ink on watercolour paper stretched to a wood panel
Painting size: 43.3 x 30 x 2.3 CM
Frame: 2.5CM
Product Height 12": 43.3 cm
Product Width 16": 30 cm
Product Surface Linen: watercolour paper streched on wood panel

$475 $475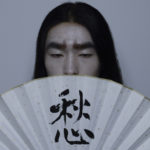 Lihao Lu
Lihao is an Australian Chinese artist based in Sydney, he shares his story and opinions though art. 

Some of his biggest inspirations are Music, traditional Chinese fashion and poetry. 
 
''I like to use dark and subtle colours to capture my thoughts and emotions. Though the colours and expression might look a little depressing, but I feel truly comfortable when I paint with muted tone with a tint of sorrow.''



EXTENDED GALLERY
Beyond the every day, these are pieces a little bit more than our daily offering.