The Watcher
by Travis Lewis
Here's another skull study.
I had a great time exploring some different techniques with this one.
I apply powdered graphite with a paint brush, then add details with a pencil, and pick out highlights with an eraser.
The Watcher
5×5″ Graphite on Paper
$150
$150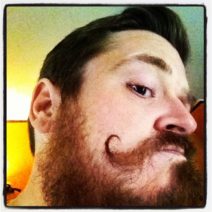 Travis Lewis
Fine artist and Illustrator based in Dayton Ohio.