The Offering
by Rachel Quinlan
This painting was my entry for the second week of the 2016 Month of Love challenge.  The theme for the week was "Lost in Translation".
$275 $275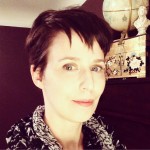 Rachel Quinlan
Rachel Quinlan is a Michigan based fantasy artist and illustrator.
She explores themes in her work related to nature, technology, magic, and symbolism.
Her work has been shown at local galleries in the Detroit area.