WANT TO BUY EARLY?
Unlock 30 minutes early on our mailing list
The Harvest Woman
by Tia Kinsman
She is called the Harvest Woman, though not much else is known; except that the village people fear her. She is said to appear when the moon is lowest and heaviest in the harvest season sky to reap what she is owed. The children make dollies out of the dried corn husks left in the fields as an offering to keep them safe, at least until the next harvest moon.

A painting created in ode to autumn and dark American folklore. The painting is created in acryl gouache with metallic leafing embellishments, and encased in a hand cast resin frame also designed by the artist.
It measures 5″ wide and 7″ tall on the outside of the frame, the painting itself 3.5″ x 4.5″. A chain is attached for hanging. Comes in a custom made box.
Outside Height: 7"
Outside Width: 5"
Painting Height: 4.5"
Painting Width: 3.5"
Depth of frame: 3/8"

$175 $175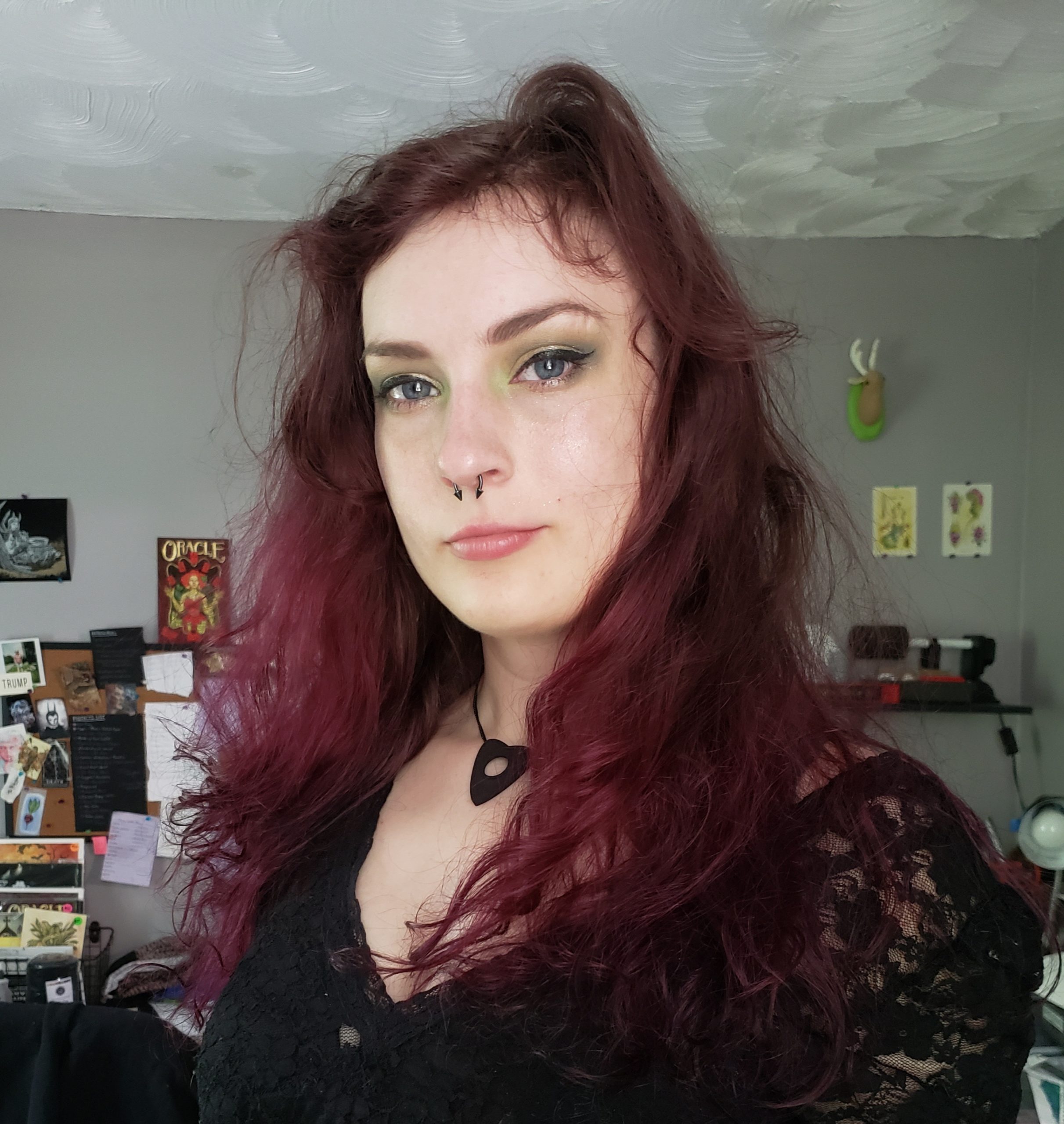 Tia Kinsman
Tia Kinsman is a New England based artist with a fondness for fantasy, nature, the macabre, and the occult. Her work is often whimsical, but with a dark story underneath. She enjoys using multiple mediums, mainly watercolors, pen & ink, or screen printing.